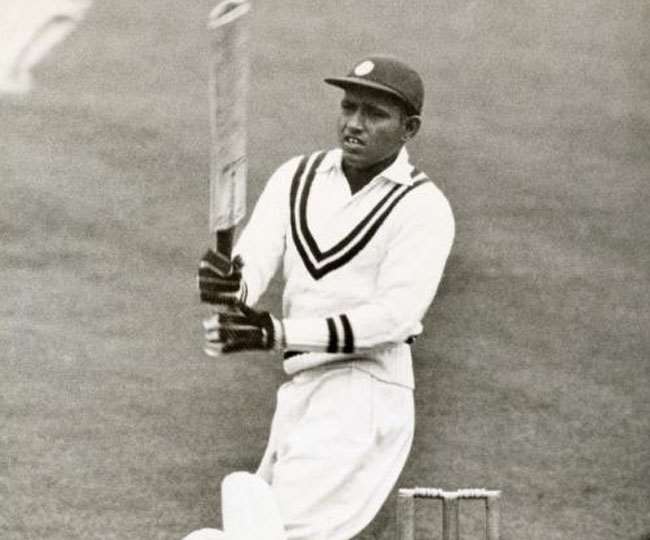 New Delhi Lala Amarnath, the former batsman of the Indian team, did a wonderful job just 87 years ago, which was not done by any batsman for months. Yes, Lala Amarnath did an amazing job for the Indian team that no Indian batsman could do before him. He scored India's first Test century against England at the Mumbai ground. This was his debut match. Although, India's team started playing Test cricket shortly before, but at that time India was known as Akhand Bharat.
Right-handed batsman Lala Amarnath was the first player to score a first century from India. At the same time, he also became the player to score a century for India in a debut Test match. Although the Indian team lost the match by 9 wickets, the batsman Lala Amarnath who scored 118 runs in the second innings proved that this batsman is a bit different. The surprising thing is that again a century in Test cricket was never scored from Amarnath.
Amarnath was also the first captain of independent India
Born on 11 September 1911 in Kapurthala, Punjab, Lala Amarnath was earlier named Nanik Amarnath Bhardwaj. Lala Amarnath not only did the job of scoring the first century, but he is also known as the first captain of independent India. For the first time after independence, Lala Amarnath, who landed on the field as a captain, first defeated Pakistan.
The England team visited India in December 1933 to play a three-match Test series. In the first Test match of the same series, Amarnath scored a century in the second innings. The match was played at Old Gymkhana Stadium in Mumbai (then Bombay), in which he scored a brilliant 118 runs with the help of 21 fours. Lala Amarnath was among the list of stylish batsmen of that era.
However, the first century in a Test match for India on a foreign land was done by Syed Mushtaq Ali, in whose name the Indian Cricket Board now organizes the T20 tournament every year. Mushtaq Ali scored 112 against England at Manchester on 25 July 1936 with the help of 17 fours.
Lala Amarnath, who breathed his last on 5 August 2000, played a total of 24 Test matches for India, in which he had already scored a century in a Test match and then hit 5 fifties, but could not reach the score of three points. He scored 878 runs in 40 innings of 24 matches at an average of 24.38. However, Lala Amarnath has more than 10,000 runs and 463 wickets in first class cricket. He has taken 45 wickets in Test cricket.
Download Jagran app and get job alerts, jokes, shayari, radio and other services with all news of news world