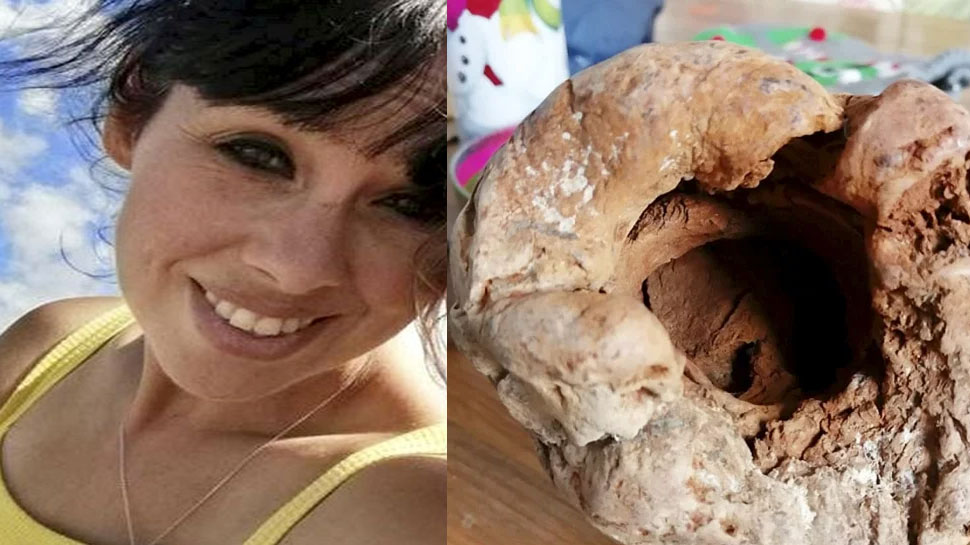 London: Something similar happened with Jodi Crew, who lives in Kent, Britain, which she will not forget. Where Jodi was not happy with the joy of getting an antique. But within a few minutes, his happiness vanished and his life was saved. In fact, Jodi and her eight-year-old daughter survived their lives in the blast in the kitchen. And now this news has become viral.
Grasp Antique Turns Out Grenade
Actually Jodi went on a beach walk with her daughter Isabella where she got to see a unique stone. Which was a hand grenade used during World War II, which when she felt like an antique, she brought it home. She was trembling about what happened during the antique piece.
See also- B'Day Special: Divyanka Tripathi feels scared of these 3 things, know special things on birthday
Quick inquiry did not work
Jodi and her daughter Isabella thought it was an ancient fossil or bone of an animal, but did not know that they had found an 80-year-old grenade. Jody said in a conversation with a British newspaper that he also posted pictures of it on the website of the Archaeological Department and on social media so that it can be found out what it is. But nobody could tell that it is a grenade.
Grenade Photo Sincerely- SWNS
Life left like this
Jodi He said that he was light in weight, which did not look like metal from anywhere. So I brought it home and put a pin in it. While doing this, a part of it started melting and then it turned into a circle of fire and I was afraid I threw it towards the kitchen where it got blasted.
Revealed during investigation
The police administration and fire brigade arrived after the blast confirmed that it was a hand grenade. The fireman said that it was a grenade that had protective coating mounted on it. Jodi further said that now she has decided that she will never bring any such thing home. It is believed that 80 years old grenade must have reached this beautiful beach through storms and sea waves.
VIDEO