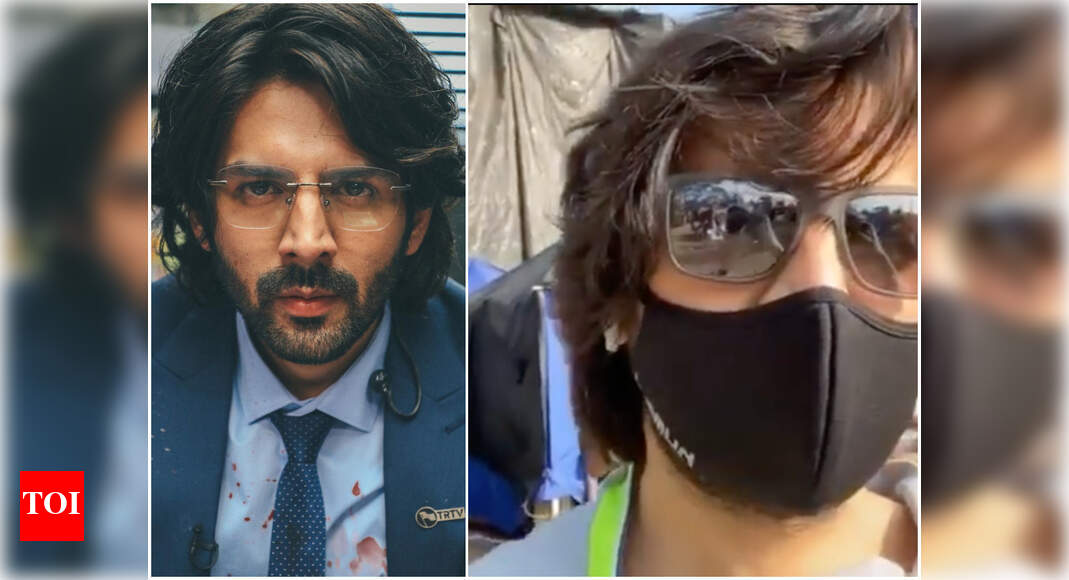 A few days ago Kartik Aaryan introduced his character 'Arjun Pathak' from his upcoming film 'Dhamaka'. While fans can't stop raving about his intense looks, the handsome guy gave a look at today's shooting ranges. Kartik shared a video snippet that consisted of the sound of a helicopter and stated that the "helicopters are camera shy".
Speaking of which, it was announced a few days ago that Ram Madhvani, who directs the film, plans to finish filming in 20 days. According to a report in ETimes, the cast and crew were put into a bio-bubble at a hotel in Mumbai. With everyone parked in the immediate vicinity, Madhvani not only does everything possible to keep COVID at bay, but also saves time and manages to keep the budget on a leash.
The announcement of 'Dhamaka' came from Kartik's social media handle on his 30th birthday. The film marks his first collaboration with filmmaker Ram Madhvani, best known for his Sonam Kapoor star 'Neerja'. According to a press release, 'Dhamaka' gives a bird's eye view of how a news channel works in the 21st century.
In the film, Kartik will examine the role of a journalist who will cover the live broadcast of a terrorist attack in Mumbai. The actor said in a statement: "This is a miracle script to me and had me on the edge of my seat throughout the narration. I knew this was the script that would give me the opportunity to explore another side of myself as an actor. "