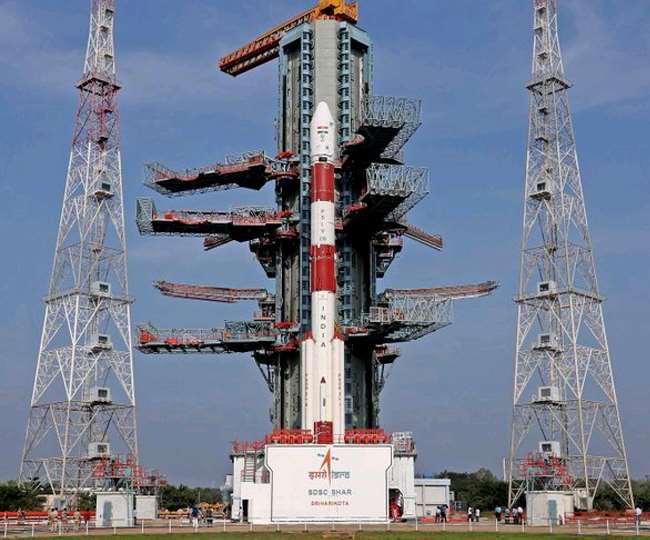 CMS-01 is the 42nd communication satellite of ISRO and will provide service in the extended C band of the communication satellite frequency spectrum, covering the mainland of India, Andaman Nicobar and Lakshadweep Islands.
Chennai, agency. The Indian Space Research Organization (ISRO) is going to create history once again. ISRO will launch communication satellite CMS-01 today through PSLV-C50. This is ISRO's second mission this year in the Corona era. For this, the 25-hour countdown from Satish Dhawan Special Center started on Wednesday afternoon.
Explain that this will be the 52nd mission of PSLV. The communication satellite CMS-01 will be launched from the second launch pad of Sriharikota at 3.41 pm. CMS-01 is the 42nd communication satellite of ISRO. It will provide extended C-band services to the mainland of the country as well as the Andaman-Nicobar and Lakshadweep islands. Earlier on November 7, the ground monitoring satellite was launched through PSLV-C49.
Countdown for the launch of #PSLVC50/#CMS01 mission commenced today at 1441 Hrs (IST) from Satish Dhawan Space Centre (SDSC) SHAR, Sriharikota.

Launch is scheduled tomorrow at 1541 Hrs IST . pic.twitter.com/oYURy06OGc
– ISRO (@isro)
December 16, 2020
Telecommunication services will improve due to CMS-01 satellite. With its help, the picture quality of TV channels will be improved and the government will get help during disaster management. The satellite will replace GSAT-2 telecommunications satellite launched in 2011. CMS-01 will provide services for the next seven years.
Download Jagran app and get job alerts, jokes, shayari, radio and other services with all news of news world