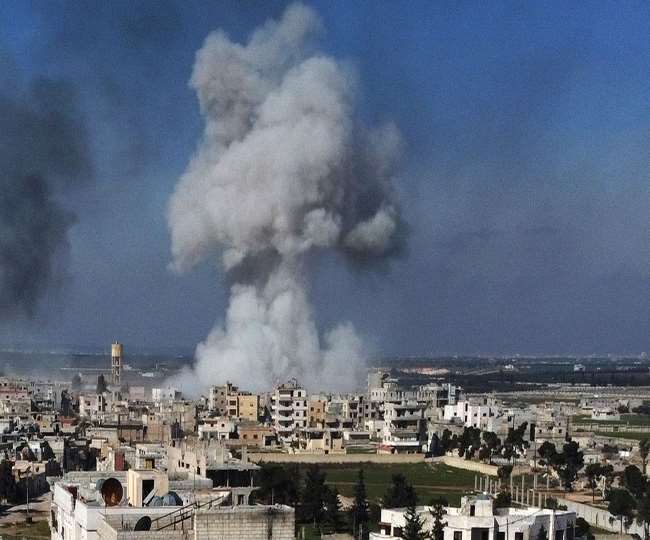 Jerusalem, Reuters. Sirens started ringing in the country's top secret nuclear reactor due to a missile fired on Syria from Syria early Thursday. Israeli military gave information about this. After the incident came to light, the Israeli army retaliated and attacked the missile launcher and air-defense system in Syria. In recent times, missiles have also been fired at Israel from the Gaza Strip. In response, Israel attacked several bases in Hamas, which controlled Gaza.
The incident is one of the most violent incidents between Israel and Syria in recent years. There are indications about the incident that Iran also had a role in it. Iran's troops are present in Syria and have a hold here. Tehran has consistently accused Israel of attacks on its nuclear facility. The latest case is on 11 April, when Iran's vicious nuclear facility was vandalized. Iran also accused Israel of this and vowed revenge. Iran also threatened to complicate efforts to revive the ongoing international nuclear deal with the US leadership.
Siren heard a few km away from nuclear reactor
The Israeli military said it deployed a missile-defense system. But it did not confirm whether any missile was detected through it. However, the army definitely said that there was no damage in the attack. At the same time, the air raid sirens were heard in Abu Krinat, a few kilometers from the Negev desert town of Dimona. Israel's nuclear reactor is located in Dimona. The sound of explosions heard in Israel must have come from the air defense system.
Learn all the big news in short and get e-paper, audio news, and other service, download Jagran app