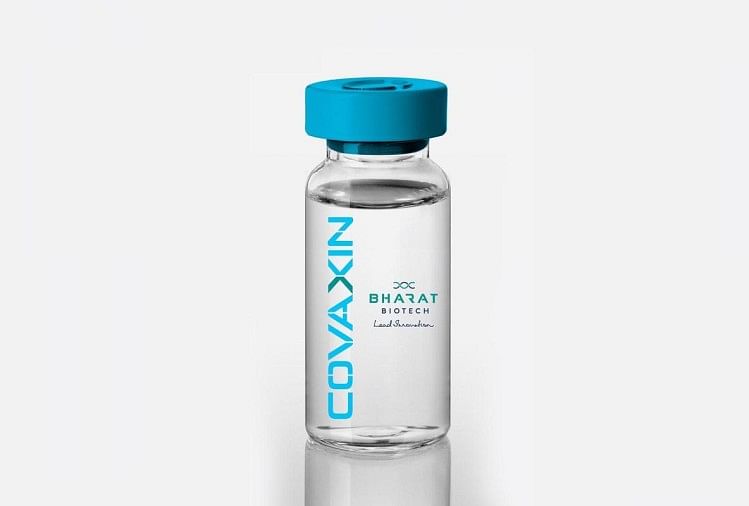 News Desk, Amar Ujala, New Delhi
Updated Thu, 17 Dec 2020 02:56 AM IST
Cocaine vaccine
– Photo: Twitter
The results of the first phase of the clinical trial of India's indigenous corona vaccine 'covaccine' have been revealed. This result has brought relief to the people as well as the company. The company said on Wednesday that the vaccine produced antibodies in the body in the first phase of clinical trials and no adverse effects were observed during this period.
The company said that there were no serious problems after the first-stage vaccination and those that were were recovered faster without medication. The pain, which took place at the place where the injection was administered, also cured itself. It is worth mentioning that cocaine is among the three vaccines that have been applied to the government for emergency use.

Interim findings from phase 1 trial of Covaxin: After 1st vaccination, local & systemic adverse events were predominantly mild/moderate in severity & resolved rapidly, without prescribed medication. Most common adverse event was pain at injection site which resolved spontaneously https://t.co/0CinbDySG6

– ANI (@ANI) December 16, 2020
A total of 11 hospitals had 375 volunteers at different locations. According to the results provided on the portal 'MedRXIV', the vaccine worked to prepare antibodies. There was an incident of severe effect, which was not found to be associated with vaccination. It states that the vaccine was kept at temperatures between two and eight degrees Celsius. Different vaccines are kept at the same temperature under the National Immunization Program.
According to the result, 'a serious case of adverse effect was encountered. The participant was given the vaccine dose on 30 July. Five days later, the symptoms of Kovid-19 were found in the participant and he was found to be infected with SARS-Cove 2. It says, 'These were mild symptoms but the patient was admitted to the hospital on 15 August. The participant was discharged from the hospital on 22 August when the nucleic acid results were negative. This case was not associated with the vaccine.
Suchitra Ela, joint director of Bharat Biotech, had hoped that the covaxine would be available in the first quarter of next year with safety and capacity data. He had said that the vaccine is expected to be given the first category in the first quarter of 2021 as per the phased vaccination plan of the Government of India.