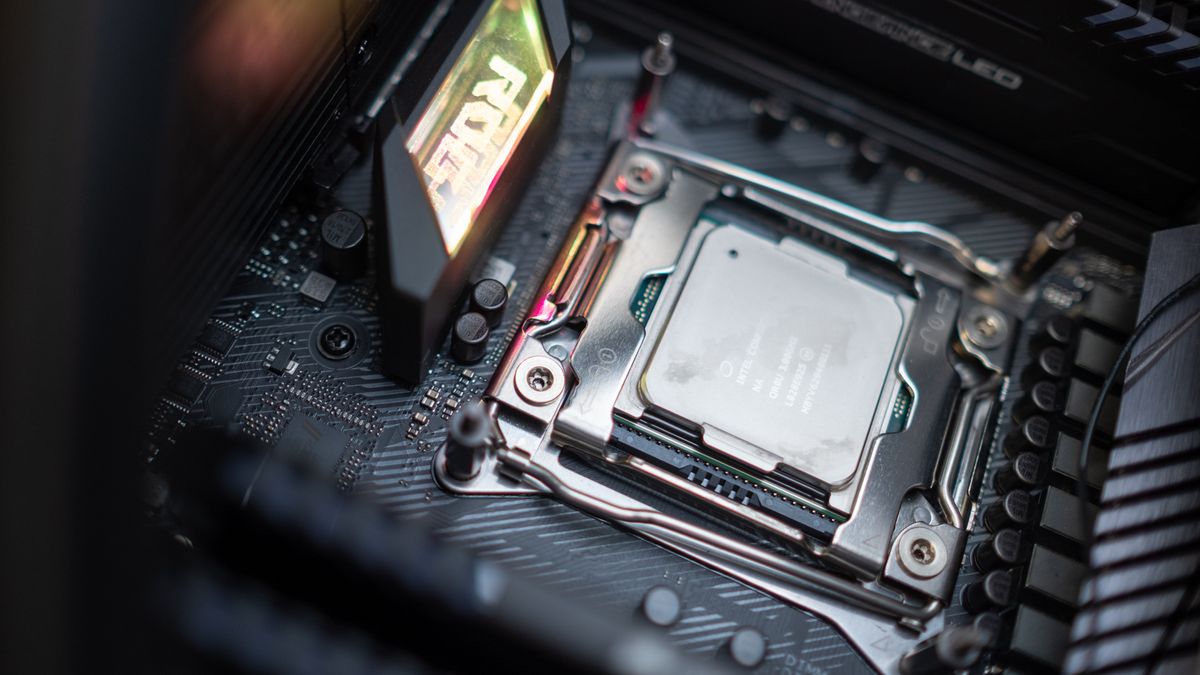 Intel's Core i7-11700KF, which is slated to be part of the Rocket Lake family of next-generation desktop chips due to hit the market in early 2021, was spotted in a gaming benchmark, and the specs don't seem to differ much of the flagship Core i9. 11900K – at least not at first glance.
Assuming it's real (as always), the Ashes of the Singularity benchmark shows the Core i7-11700KF – theoretically a version of the 11700K CPU with no integrated graphics (which the 'F' means) – with a score of 11,300 1440p ('crazy' default) paired with an Nvidia RTX 3080 graphics card.
Ashes of the Singularity is not a particularly respected measure – although it is often seen as a common cause of such early hardware leaks – and comparisons with it are seen as pretty shaky ground. So we wouldn't read much into the actual result, but the 11700KF is the same as the Ryzen 5600X with an identical score.
In any case, here are the specs of real interest, which show that the Core i7-11700KF is an 8-core (16 threads) chip, just like the alleged flagship 11900K, and will have a base clock speed of 3.6 GHz – that's actually higher than the 3.5 GHz that the 11900K is speculated at.
If you think this is an eye opener, it's the same story with Comet Lake – the 10700K runs 100 MHz faster than the 10900K. However, Comet Lake's flagship offers two more cores, which is not the case with Rocket Lake, as both chips here are 8-core.
Power numbers
The base TDP is also the same at 125W for the 11700KF and 11900K, although, as Wccftech notes, the PL2 (maximum power consumption when boosted) specification for the latter flagship is reportedly up to 250W, while the Core i7-10700KF will have a lower ceiling at around 225W to 230W.
This means that the 11900K has more room to increase these boost speeds significantly, as Intel clearly needs to clearly differentiate its performance. From what we've heard in the rumor mill, the 11700K could go up to 5 GHz, while the 11900K could go up to 5.3 GHz (even higher boost speeds than previous leaks for the flagship).
All of this is just a grapevine chatter and theory right now, of course, but hopefully we shouldn't have to wait long for Intel to unveil its Rocket Lake desktop CPUs – they are expected to be in March or maybe even earlier if we're lucky.