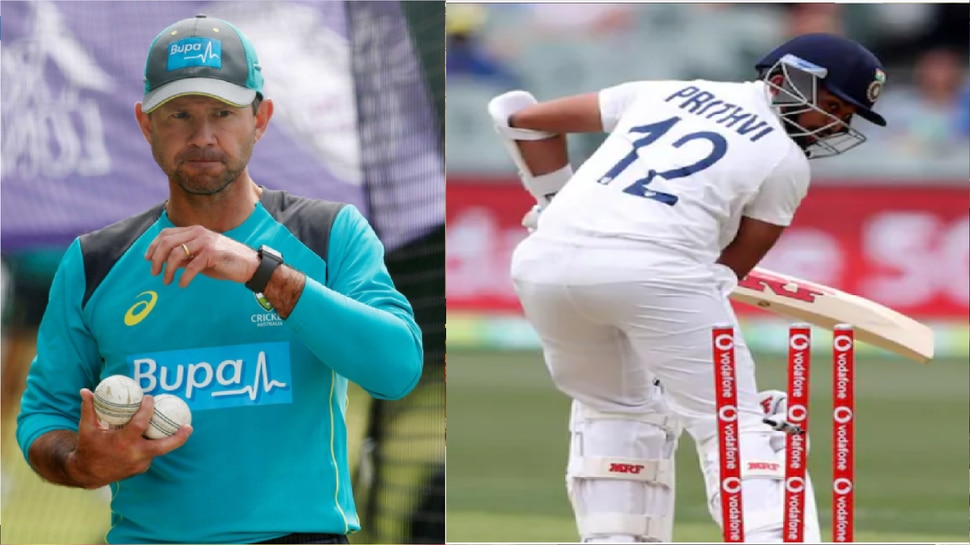 new Delhi: The Test series between India and Australia (IND vs AUS) has started on the Adelaide ground and the start of Team India has been very disappointing. Indian team opener Prithvi Shaw returned to the pavilion without opening an account. Surprisingly, Prithvi Shaw was out in the same manner as Ricky Ponting had told before the match started.
Earth flop show
Team India opener batsman Prithvi Shaw (Prithvi Shaw) could not even open the account after winning the toss in the match. Stark bowled a full in swing ball to Shaw outside off stump on which Shaw went to drive and the ball went into the stump with the inner edge of his bat.
Prithvi Shaw bowled cleanly by Mitchell Starc, badly trolled; See Funny Memes
Ricky Ponting's prediction
Former Australia captain Ricky Ponting predicted the dismissal of Prithvi Shaw in the same way that Indian batsmen were dismissed on the second ball of the match. Ponting talked about this a few seconds before Shaw was dismissed.
Ponting told that while playing inswing balls, Shaw has a habit of keeping a gap between the bat and the pad. Ponting said, "If there is a slight deficiency in his batting, then it is the ball that comes in." He is quite comfortable playing the ball away from his body. He brings the head to the line, but is unable to bring his front foot into the line of the ball, which often causes a lot of gaps in the bat and pad. Here Australian bowlers can trouble them. Stark will try to bring the ball in '.
IND vs AUS 1st Test Live Score Updates
Let us know that Ponting is the coach of Delhi Capitals in IPL and Shaw plays in this team.