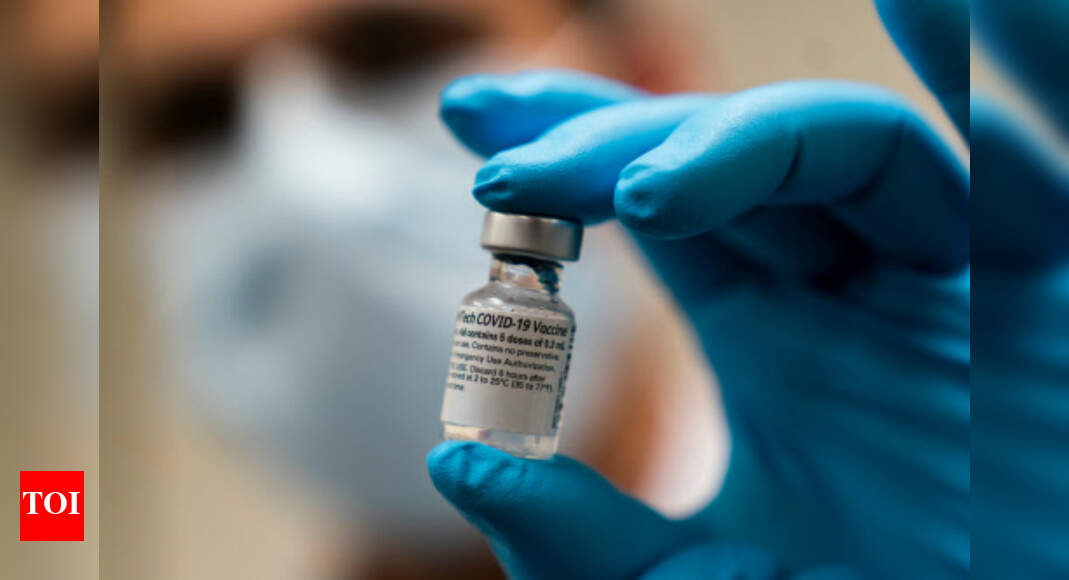 HYDERABAD: Even though companies like Bharat Biotech and Zydus Cadila are working flat out to develop domestic Covid-19 vaccine candidates, the Indian government is in talks with other vaccine manufacturers in the country to produce the Moderna vaccine.
Sources told TOI that the Indian government is talking to biotech Biggie Moderna to source the technology for their candidate – mRNA 1273 – so it can be made locally.
"Government officials have reached out to vaccine manufacturers to see if they can conserve their capacity to manufacture the Moderna vaccine in the country," a source said. India and Hyderabad in particular make up a large part of the global production capacities for vaccines. "We too were approached by government officials two to three weeks ago for making it in our facilities," added the source.
The government has considered the Moderna vaccine because it can be stored at 2 to 8 degrees Celsius for up to a month, making it suitable for Indian conditions where extremely cold conditions can be difficult to maintain for long periods of time. The ideal temperature for storing the vaccine with a shelf life of six months is -20 degrees Celsius.
The government was preparing for a mass vaccination against Covid-19 across the country early next year and announced its guidelines earlier this week. The campaign plans to vaccinate approximately 30 million people in Phase 1, including health care workers and frontline workers over the age of 50 and under 50 with comorbidities.
The Moderna vaccine, which is reported to be over 94% effective in clinical trials, was also rated safe and effective on Wednesday by scientists at the US Food & Drug Administration (USFDA). The company applied for an EUA from the USFDA on November 30th this year.
According to reports from the US, FDA reviewers said the two-dose vaccine was "highly effective in preventing symptomatic Covid-19 from occurring for at least 14 days after receiving the second dose." If the Moderna vaccine is approved, it will be the second to be approved in the US after Pfizer BioNTech vaccine, which has already begun administration in the US and UK.