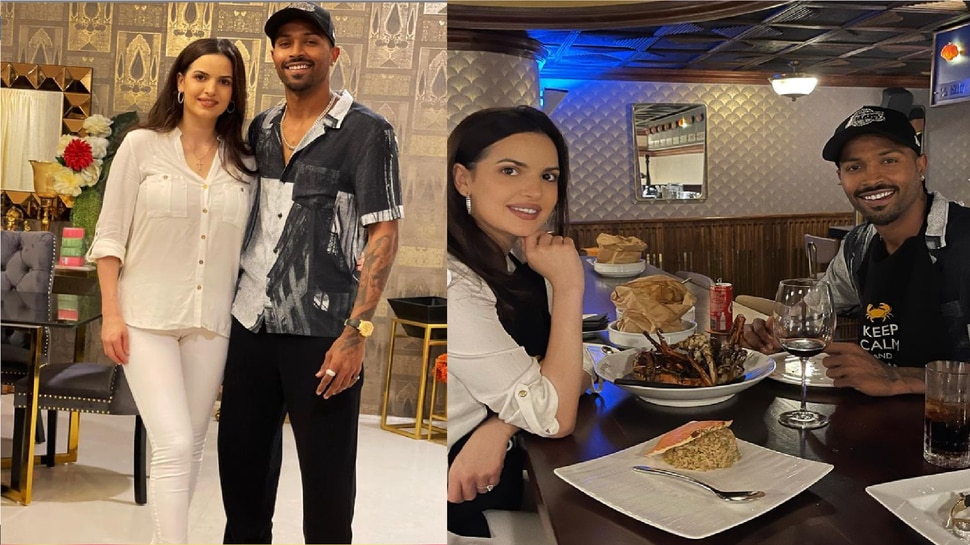 new Delhi: Hardik Pandya played an important role in Team India winning the T20 series against Australia. Team India is still in Australia for the Test series. Hardik Pandya has returned to India. Shortly after the birth of his son, Hardik had to go to Dubai for IPL. After which there was a tour of Australia.
Hardik Pandya was emotional after meeting his son after 4 months. He shared a picture with the son on his social media account. Now Hardik is spending time with his son Agastya and his fiancée Natasha. During this, some pictures of Natasha (Natasa Stankovic) and Hardik's dinner date are going viral on social media.
Recently, Natasha Stankovic has shared some pictures on her Instagram, in which Hardik and he are seen spending quality time. He also shared Hardik's photo on his story and wrote "My Dinner Date". Hardik also shared this post of Natasha on her story.
Let us know that a month after the birth of Agastya, Hardik Pandya went to UAE to play IPL, where he was part of the Mumbai Indians team that won the title for the fifth time. After this, India were involved in playing three ODIs and three T20 matches on the tour of Australia. While India lost the ODI series 1-2 and won the T20 series 2-1, Pandya performed well in both these series.
VIDEO