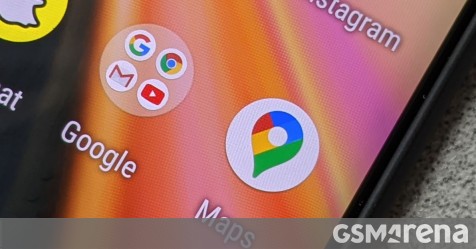 Android Auto can be found in many modern vehicle head units. However, if you don't have a compatible radio, Google offers a standalone app that simulates the experience: a user interface that only allows access to the most important news, music, and calling apps while you're doing it in a way that minimizes distractions . Last year, the company announced a new driving mode on Google I / O, which is now also available for Android users in the US.
The new driving mode is similar to the integration of Android Auto into Google Maps with an emphasis on the Google Assistant. A prompt appeared in Google Maps just before the start of a navigation route that introduced the new user interface. Basically, it's an add-on bar at the bottom of the navigation window.
There's a shortcut for the wizard in the lower left corner, and a new shortcut for apps appears in the lower right corner. You also get super-simplified music controls. The title of the current podcast or song is shown here, and there's a skip button to keep the track list moving. The downside is there isn't a button to jump backwards, but there is is should reduce the distraction.
By default, this mode is displayed once you start navigating. It also automatically turns on Do Not Disturb. As with Android Auto, you can still receive messages from apps and reply to them by voice. Phone calls don't also take up the entire screen, so you can keep an eye on the map.
The introduction of the new driving mode seems to be widespread for Android users of Google Maps in the US. Let us know what you think about the new user interface.