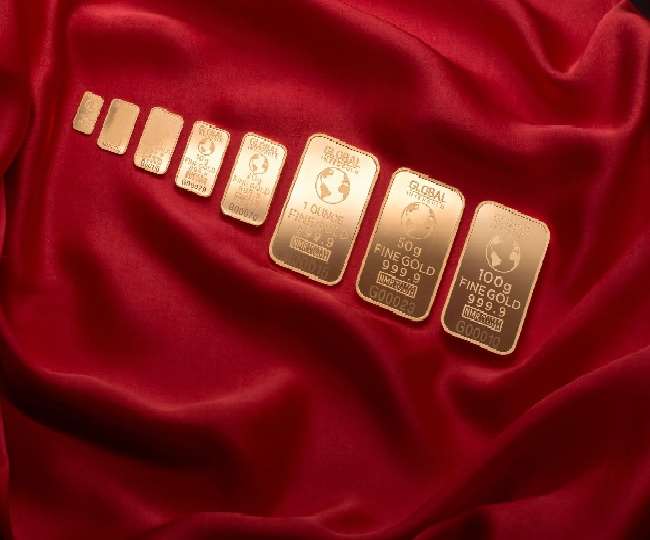 New Delhi In the domestic bullion market, on Tuesday, the price of both gold and silver precious metals has recorded a huge increase. According to HDFC Securities, the spot price of gold has risen by Rs 514 in the national capital on Tuesday. The price of gold has risen to Rs 48,847 per 10 grams. According to securities, the rise in gold prices was seen due to the strong global trend and the weakening of the Indian rupee. It is worth noting that gold had closed at Rs 48,333 per 10 grams in the previous session.
Along with gold, silver prices also recorded a huge increase on Tuesday. Silver has gained Rs 1,046. The spot silver price has reached Rs 63,612 per kg. Significantly, silver had closed at Rs 62,566 per kg in the previous session.
HDFC Securities Senior Analyst (Commodities) Tapan Patel said that the 24-carat gold spot in Delhi also saw a strong global trend on Tuesday and the rupee depreciated by Rs 514. The Indian rupee, on Tuesday, weakened 8 paise to close at 73.63 against the US dollar.
At the same time, talking about the international market, gold appeared to be trading at $ 1845 an ounce with an increase in Mangalore. At the same time, silver appeared to be trading steady at $ 23.16 an ounce.
Navneet Damani, VP (Commodities Research), Motilal Oswal Financial Services, said, "Gold prices have seen an uptrend as the dollar weakened against its rival currencies and continued uncertainty in the announcement of a stimulus package by the US."
Also read (know these 9 investment schemes of post office like SSY, SCSS and PPF, get interest rates, guaranteed returns)
Download Jagran app and get job alerts, jokes, shayari, radio and other services with all news of news world