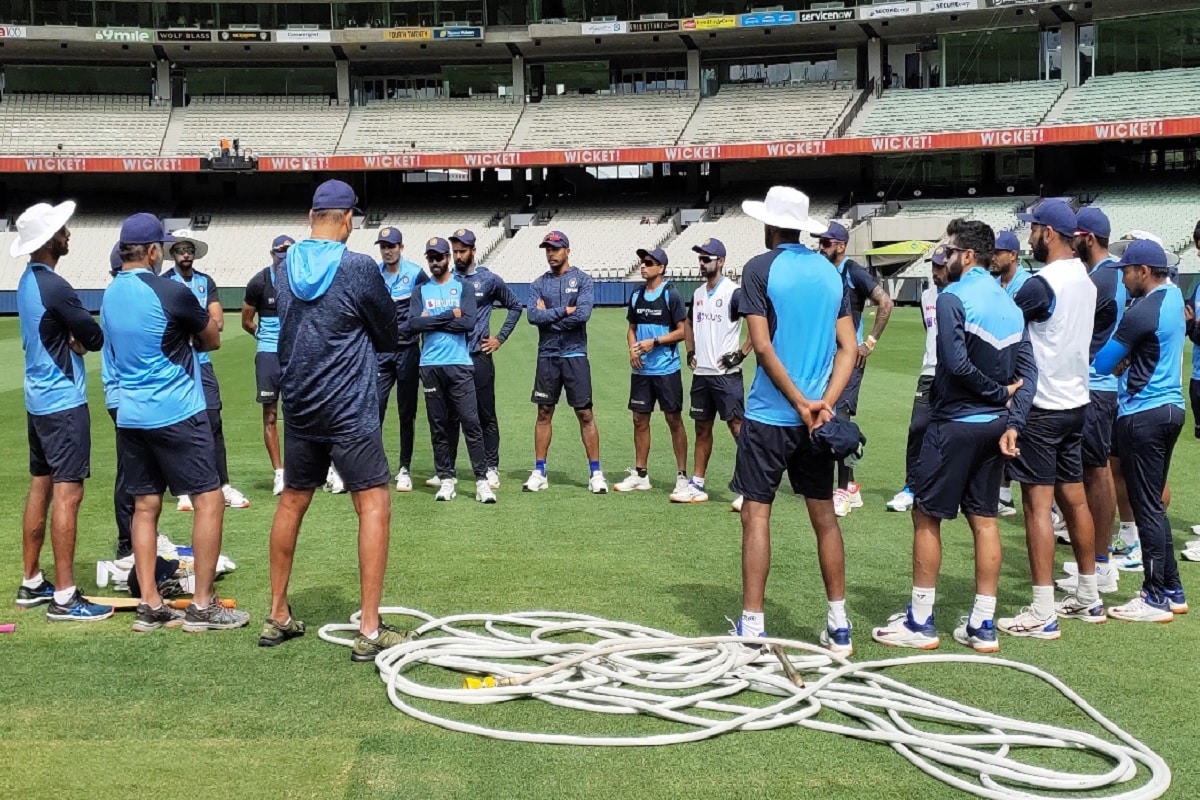 Team India during practice session in Melbourne (Photo Credit: BCCI)
Prithvi Shaw was ranked above Shubman Gill in the first Test match, while Ravindra Jadeja was left out of the team due to injury.

News18No

Last Updated:
December 23, 2020, 2:29 PM IS
Melbourne
Forgetting an embarrassing defeat in the first Test match at the hands of Australia, Team India will take on the ground to play the second Test match on 26 December and for this the team has started practice. Ajinkya Rahane will take charge of the team in the second Test match, as Team India's regular captain Virat Kohli has returned to India on paternity leave.
There will be some major changes in Team India in the Boxing Day Test match and this was also seen in the practice session on Wednesday. Shubman Gill and Ravindra Jadeja spent a lot of time in the nets and both are believed to be the team for the second test. Can be found in
Nice and clean from @RealShubmanGill 😎 #TeamIndia #AUSVIND pic.twitter.com/oHGQsJhDHh

– BCCI (@BCCI) December 23, 2020
Actually, despite scoring 43 and 65 runs in the practice match played with pink ball, Prithvi Shaw got the chance in place of Gill and Shaw could not capitalize on this opportunity. After which the possibility of Gill landing on the ground was seen. He also practiced with Mayank Agarwal. KL Rahul also spent a long time on the nets.
See, who is back in the nets. @imjadeja is here and has started preparing for the Boxing Day Test. #TeamIndia #AUSVIND pic.twitter.com/skKTgBOuyz

– BCCI (@BCCI) December 23, 2020
Read also:
Angered by the suggestion of Arun Jaitley's statue in Kotla, Bishan Singh Bedi asked the DDCA to remove his name from the stands.
Australian team gets a big blow before Melbourne Test, two big players out of second match
Jadeja also returned to practice
All-rounder Ravindra Jadeja, who was left out of the first Test match and the remaining two T20s due to injury due to ball injury during the first T20 match against Australia, also appeared in the nets before the second test. He practiced for almost an hour. Jadeja also bowled Cheteshwar Pujara. After this, he returned to the second session.