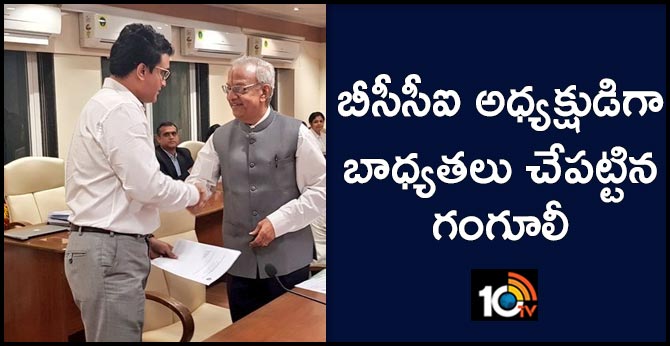 Former Team India captain Sourav Ganguly has been appointed as the new president of the BCCI. To this end, he became the 39th President of the BCCI Annual General Meeting.
This marked the end of a 33-month rule by the Supreme Court-appointed Committee of Administrators. Ganguly, 47, was officially inducted into the BCCI at the General Body Meeting. With this, Dada will take key decisions in the BCCI.
The process of nominations for the BCCI Presidential race, the scrutiny ended rather than as usual. Ganguly took the reins of the board as no one except Ganguly was nominated for the BCCI presidency. Ganguly will continue as BCCI president for almost 10 months (September 2020). Dada is currently the President of the Kolkata Cricket Board (CAB).
Meanwhile, Jai Shah, son of Union Home Minister Amit Shah, has been elected BCCI secretary, Mahim Verma of Uttarakhand vice-president, Arun Dhumal treasurer and Jayesh George joint secretary.
Mumbai: Sourav Ganguly takes charge as the President of Board of Control for Cricket (BCCI). pic.twitter.com/H3GgszLNKt

– ANI (@ANI) October 23, 2019