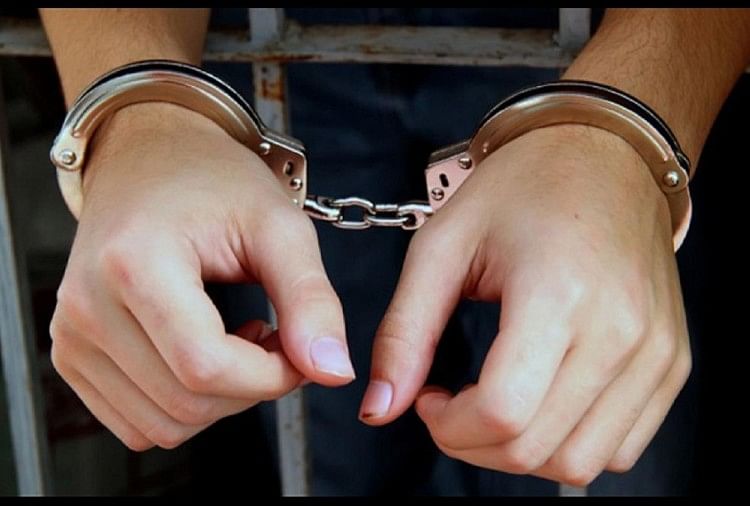 News Desk, Amar Ujala, Varanasi
Updated Sun, 20 Dec 2020 11:02 PM IST
Token photo
– Photo: Amar Ujala.
Eight people have been arrested for trying for fraud in the examination centers of the district in the Direct Recruitment Examination-2016 conducted by the Uttar Pradesh Police Recruitment and Promotion Board. A case has been registered against the accused in Rohania and Shivpur police stations. In this game of fraud, the police are still looking for six other accused.
On Friday, before the two-day recruitment examination of cavalry, prison warders and firemen, the STF arrested eight people in Prayagraj and disclosed the forgery. Based on the input of STF, the district police was activated.
On Saturday, Rohit Singh of Ghamhapur, the center supervisor of Shivam Inter College in Maniyarpur, was arrested on charges of attempting to paper out during the second shift examination at Maniyarpur under Rohania police station.
Police recruitment.
– Photo: Amar Ujala.
Based on the information received from Rohit, Govind Kumar, resident of Kuttupur, Mohammadabad Gohna and cousins ​​Shailendra Kumar Singh and Kuldeep Kumar Patel of Maniyipur were arrested. Shailendra was present as assistant exam in-charge and Kuldeep electrician at Shivam Inter College.
Based on the information received from these four, the principal of two schools, Yogendra Verma, resident of Sajoi and Vinay Singh of Harpalpur and Gaurishankar, a teacher of mathematics, have also been arrested. Six other accused are being searched in the case.
On the other hand, the police of Shivpur police station on Sunday arrested the candidate Rahul Kumar Patel, resident of Gajia Barai under Holagarh police station of Prayagraj, with a Bluetooth device and SIM pen in the first innings examination at CMG Inter College.