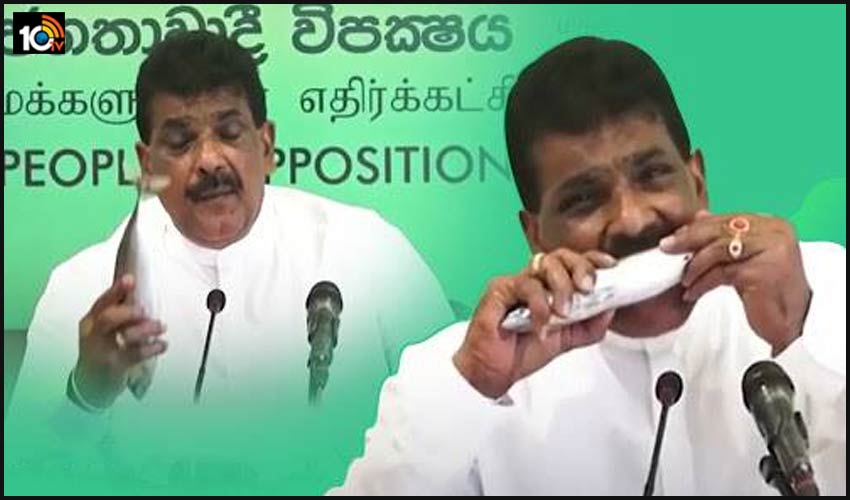 Sri Lankan lawmaker eats raw fish : Former Sri Lankan MLA eats raw fish to boost seafood sales Fish sales in Sri Lanka have plummeted due to the corona epidemic. There are rumors that eating fish and other seafood during the Corona period is dangerous to health. Posts related to it have gone viral on social media. Former MLA Dilip Wedaarachchi has decided to let the people know what will happen if he eats fish during the corona period.
As part of that, a press conference was held. Encouraged people not to eat fish without any fear. The people of the country showed that he did not eat fish, so he brought a fish and ate it. People have been advised to eat fish and not be infected with the corona virus. Until 2019, he served as the Minister of Fisheries.
Reuters reports that fish sales in major markets have declined. Corona cases have surfaced across the country. As a result, the market had to close and tens of thousands of tons of fish could not be sold. Prices plummeted as people stopped buying fish. Currently, there are 18,308 Kovid-19 cases reported in Sri Lanka. 66 people were killed.