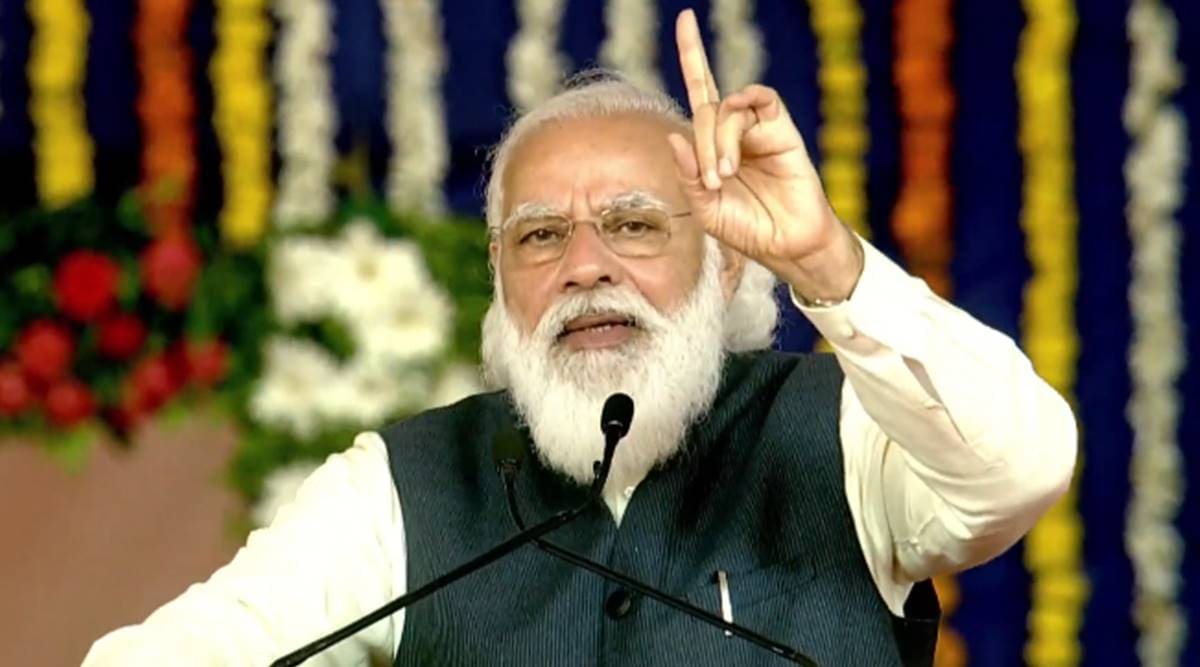 Farmers protest against the new Farm Bill at the Singhu border in New Delhi on Monday 14 December 2020. Express photo by Abhinav Saha
On the 19th day of the protests, the leaders of 32 farm unions escalated their agitation by observing the one day hunger strike that began at 8 a.m. on the Singhu border. Police meanwhile set up shipping containers with cranes on top of NH-44 to secure the barricades, which were already secured with dumpsters loaded with sand and barbed wire, to prevent protesters from entering Delhi.
On the government side, Defense Minister Rajnath Singh and Interior Minister Amit Shah will meet for the second time in a row.
Speaking at a FICCI event, Rajnath Singh said, "The recent reforms have been made in the best interests of Indian farmers. However, we are always ready to listen to our farmer brothers, address their concerns and give them assurances. Our government is always open to discussion and dialogue. "
Describing agriculture as the "mother sector for everyone", Singh said, "Our products and supplies have been plentiful and our warehouses are full … there is no question that we will ever take declining steps against our agricultural sector," he said.
Farmers union members on a tractor wagon headed to the Panchkula, DC office on Monday following a nationwide call by their unions against the new farm laws. (Express photo by Jaipal Singh)
Tomar said the government was "ready to hold talks". "Whenever your proposal comes, the government will definitely hold talks," he said.
In Gandhinagar, Gujarat, the Union's Minister of State for Agriculture, Parshottam Rupala, ruled out bringing the minimum support price under the legal framework, a key demand by the unions.