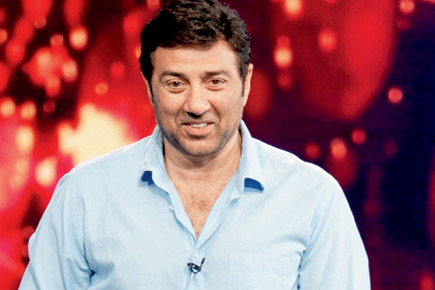 New Delhi In view of the ongoing farmers' movement in the country, increasing the security of BJP MP and actor Sunny Deol, they have now been provided security of Y category. Sunny will now have 11 security personnel deployed, 2 of which will be commandos. Sunny is a BJP MP from Gurdaspur.
Sunny had written a note on Twitter commenting about the farmer movement. He wrote that this is a mutual matter between the farmer and the government. People should not get in the middle of it. Some people want to take advantage of it. The same people are also creating obstacles. I am with my party and farmers and will always be with the farmers. Our government has always thought about the farmers and will find a solution from the conversation.
— Sunny Deol (@iamsunnydeol)
December 6, 2020
At the same time, Sunny's father Veteran actor Dharmendra, through Twitter, requested the government to find a solution to the problems of farmers soon. Dharmendra had tweeted- I am very sad to see the sufferings of my farmer brothers. The government should do something soon. Let me tell you, earlier on December 2, Sunny had informed via Twitter that her Kovid-19 test has come positive.
Sunny then went into isolation. Meanwhile, Sunny Deol has announced his next home production film Apne 2, in which he will once again share screen space with his dad Dharmendra, brother Bobby and son Karan Deol for the first time. The film is being directed by Anil Sharma, who also directed his own film.
Kangana Ranot was also given Y Plus security
In September, the Ministry of Home Affairs had provided security for the Y Plus category to Bollywood actress Kangana Ranot before coming to Mumbai. Kangana compared Mumbai to PoK in one of her tweets, to which Shiv Sena MP Sanjay Raut reacted sharply. The rhetoric between the two had increased considerably. Hence, Kangana was provided with the security of the Y Plus category.
Download Jagran app and get job alerts, jokes, shayari, radio and other services with all news of news world