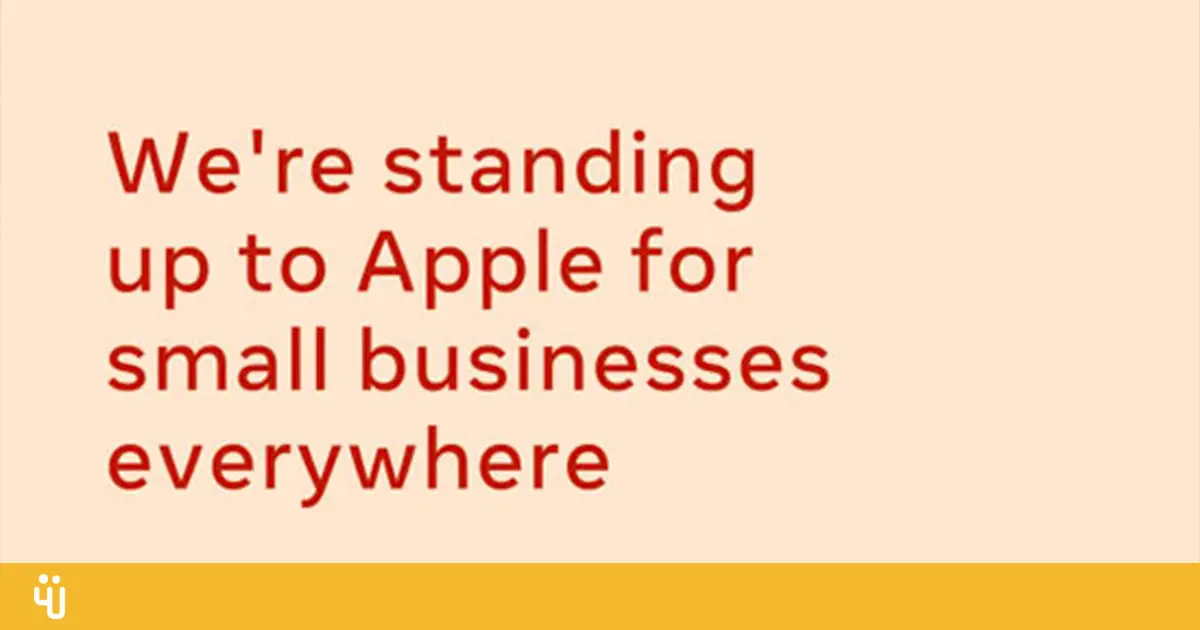 Facebook runs newspaper ads, newspapers criticize Apple for its guidelines, which give iOS users the choice of whether they want to be followed or not.
In a very interesting move, Facebook is using a fairly old move to make it clear to Apple that it is not happy with one of its new guidelines.
The policy that will allow iOS users to choose whether or not advertisers can track them will be released next year. It was originally supposed to roll out with iOS 14 this year, but Apple has pushed the rollout back.
Relatives | With the new Facebook Collab app, you can create music with friends
Facebook has published full-page newspaper ads in the New York Times, Wall Street Journal, and Washington Post "For small businesses everywhere face Apple." The social network argues that Apple's new policy will hurt small businesses as they will not be able to target customers with personalized ads and will therefore miss the sale.
The policy changes when developers need to ask permission before tracking users. "Tracking refers to the association of user or device data captured by your app with user or device data captured by other companies' apps, websites, or offline properties for targeted advertising or ad measurement purposes." it explains.
Recently, Facebook also warned that politics will "Injured many of our developers and publishers at an already difficult time." Apple is unlikely to cancel its policy.
Here is the ad that Facebook is running.
---
You might like it too
---
More from Facebook
---
The US government is taking legal action to break into Facebook
Published on December 9, 2020


0
Forty-eight attorneys general and the Federal Trade Commission say Facebook needs to sell Instagram and WhatsApp.
Facebook makes it easier for car dealers to manage and advertise their vehicles
Published on December 6, 2020


0
Facebook is rolling out several updates to US-based sites to help dealerships showcase and …
Facebook's Content Oversight Board is working on the first cases
Published on December 2, 2020


0
Facebook's oversight board has announced the selection of its first six cases to review – five user appeals and one …
Facebook acquires Kustomer and expands to include customer service solutions
Published on December 2, 2020


0
Facebook announced the acquisition of Kustomer, a CRM solution that enables companies to manage customer interactions across all channels.
Facebook messages are coming to the UK in January 2021
Published on December 1, 2020


0
After Facebook recently announced plans to expand Facebook News internationally, Facebook announced that the feature is now rolling out in the UK.
Facebook is partnering with a better business office to protect buyers from fraud
Published on November 26, 2020


0
Facebook announced a partnership with the Better Business Bureau (BBB) ​​for the "Shop Safe, Shop Smart" campaign to help customers …
3 courses to get started with Facebook and Instagram Insights
Published on November 24, 2020


0
The following three Facebook Blueprint courses provide useful information from insights into how your business is performing.
3 courses to use to set up your shop on Facebook and Instagram
Published on November 10, 2020


0
Here are three free Facebook Blueprint courses that you can use to set up your own shop on Facebook and Instagram.