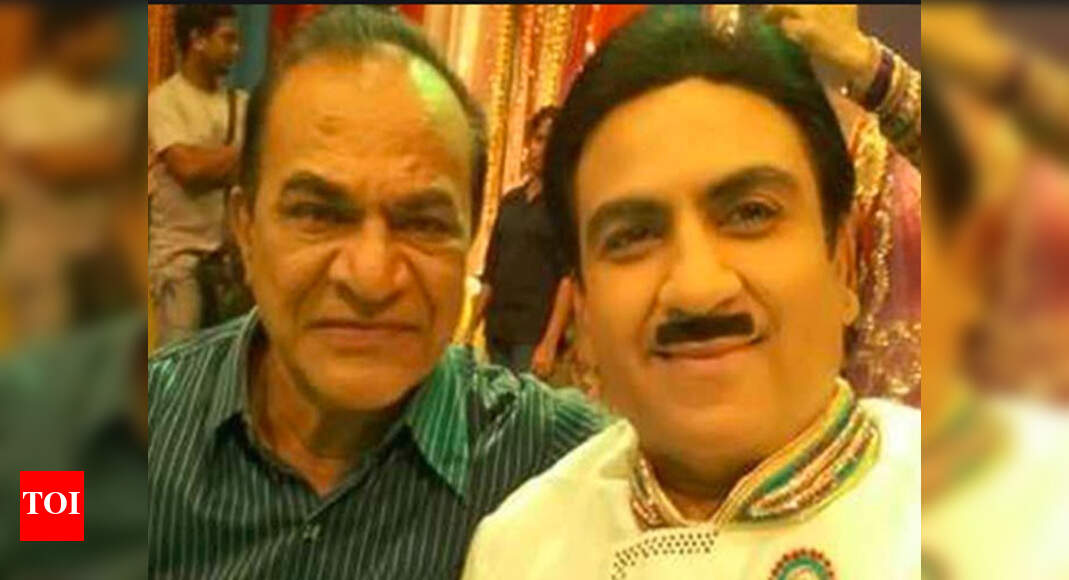 Taarak Mehta Ka Ooltah Chashmahs one of the most popular characters Nattu Kaka aka Ghanshyam Nayak is back on the set. The veteran actor, who had to stay away from the show because of the pandemic and then his surgery, finally shot after a 9-month hiatus. In an exclusive chat with ETimes TV, the actor shared his excitement over the return to the show and Dilip Joshi aka Jethalal's reaction to him.
"My health is absolutely fine. I started shooting Chashmah for Taarak Mehta Ka Ooltah. I last shot for the show on March 16th and now I've started exactly after 9 months from December 16th. Yes, my track has been brought back and the episode will air in a day or two. When filming began after the lockdown, there was a law restricting older actors from the age of 60 to filming. Then I had to have major surgery. The operation was successful and now my health is good, "he said.
Talking about the scene he recently shot for the show, Ghanshyam Nayak said, "I was doing a phone cut scene with Jethalal and Bagga. It went pretty well and everyone was very happy. I was also very excited when I was allowed to take photos for it after 9 months. I feel very happy and fresh and look forward to more scenes from myself. "

The lead actor is kudos to the production house for looking after the actors so well. He said, "On the sets of Taarak Mehta Ka Ooltah Chashmah, the actors are looked after quite well. All protocols are followed and security measures are properly taken. Asit Modiji's production house takes very good care of us all. We have received a collection and delivery facility from the production house. This is the 13th year of our show and the Stow is still doing fine. I think one of the reasons our producer Asit Modiji is so successful is because he's a good person. There was no one on the sets whose payment was late or not on time. He made sure all artists get paid on time. "
Ghanshyam Nayak aka Nattu Kaka also announced that he would watch the Daily Soap regularly and was desperately waiting to return to the show: "I watched every single episode and waited to get back to the sets. My character is the oldest on the show and everyone gives me that respect on set. They were also waiting to see me back on set, even a lot of the fans who watch the show regularly were waiting for my character to come back. I have so much love from everyone on set and they would miss me. Jethalal (Dilip Joshi), Bagga (Tanmay), they would always say that Nattu Kaka ke bagair mazaa nahi aata … I'm glad to be back on the show with God's grace, "he said.
He also shared about Dilip Joshi aka Jethalal's reaction after seeing him: "Dilip Joshi ji was so happy to see me on the set. He told me you were the life of the show and I'm glad you are back. The whole unit is very happy and I love them very much too. During this hiatus, wherever I went to a temple or store, fans of the show would ask me to return to the show. I'm glad it happened, "he said.
The veteran actor is on cloud nine after returning to the show and says he wants to act to the last breath: "I'm glad the law that didn't allow senior actors to work has been turned down. I think every actor should be able to work. My last wish is to work for Taarak Mehta Ka Ooltah Chashmah until the last breath of my life. I want to take my last breath on Taarak Mehta sets of makeup. This is my last wish, "he concluded.