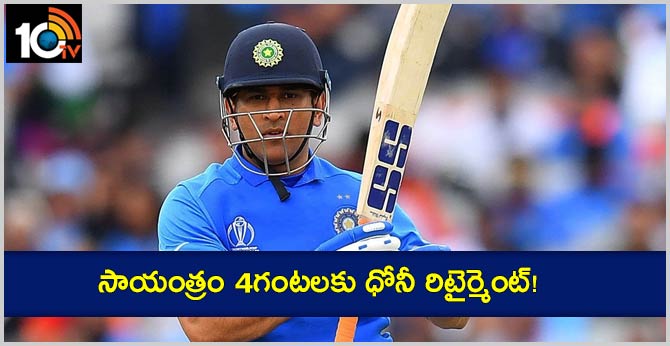 Team India captain Virat Kohli tweeted that he remembered the match he played with Dhoni even though there was no special occasion. Rumor has it that Mahendra Singh Dhoni is announcing his retirement in support of this. The media is reported to have called for a meeting at 4pm on Thursday.
It is learned that Dhoni has already announced his decision to the team management. Speculation is rife that it will be officially announced on September 12, 2019. Meanwhile, netizens are demanding that Dhoni not retire as an online platform. Rishabh Pant, on the other hand, is not a full-fledged wicket-keeper in Team India. Fans want Dhoni's experience as much as the team needs in such an order.
Dhoni has been rested from the squad for a few days as India lost in the 2019 World Cup semi-finals. Participated in the parachute section of the Army Camp from July 22 to August 15. As part of this, he served in the ranks of Lieutenant Colonel along with soldiers in guards and patrols.
A game I can never forget. Special night. This man, made me run like in a fitness test ? @msdhoni ?? pic.twitter.com/pzkr5zn4pG

– Virat Kohli (@imVkohli) September 12, 2019