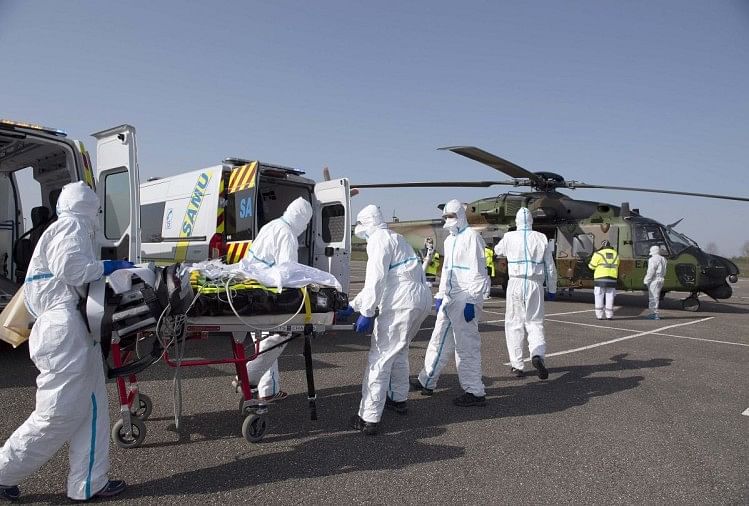 Corona virus outbreaks are also increasing in Germany.
– Photo: PTI
Corona virus continues to wreak havoc worldwide. So far, more than 72.7 million people have been exposed to the global epidemic corona virus. At the same time 16.20 lakh people have lost their lives from Corona. The second wave of corona continues in European countries these days.
Germany is undergoing a second wave of corona virus. This time the situation is more serious than in March-April. The ICU capacity of hospitals in many cities of Germany is over 90 to 95 percent filled. In such a situation, the German government is going to implement the strictest lockdown so far in our country. The government has requested all residents to purchase all the necessary items before the lockdown, just two days before the strict lockdown is implemented in the country.

Chancellor Angela Merkel and Germany's 16 state governors agreed on Sunday to implement a strict lockdown in the country from Wednesday to January 10 to prevent the Kovid-19 from rising.
All shops, schools and day care will also remain closed
The strict lockdown will continue in Germany from 16 December to 10 January. This simply means that a big event like Christmas festival and New Year will pass this time. No night curfew was imposed in Germany during the restrictions imposed in March-April, but this time there is also talk of imposing night curfew. In Germany, all shops, schools, etc. will remain closed during lockdown and strict compliance with the two-yard rule will be ensured.
The country's Finance Minister Peter Altmer said late on Sunday night, "I hope that people will buy the things they need very much, like groceries and essential medicines, etc. We can control the infection as soon as possible , It will be better for us.
Will have serious economic consequences
The new lockdown will have serious economic consequences. Christmas and New Year time are generally considered shopping times. During Christmas and New Year holidays, people are on holiday in large numbers and spend this time with family and friends. Due to restrictions, only five people from more than two families will be able to celebrate Christmas together.
Will have to isolate himself for a week
Merkel has appealed that those who want to celebrate Christmas with their family should isolate themselves from a week in advance.
In Germany, so far 1,338,483 people have been infected with the corona and more than 22,406 people have died. The rate of corona infection in the second wave of corona is higher than in March – April.
read ahead
Will have serious economic consequences