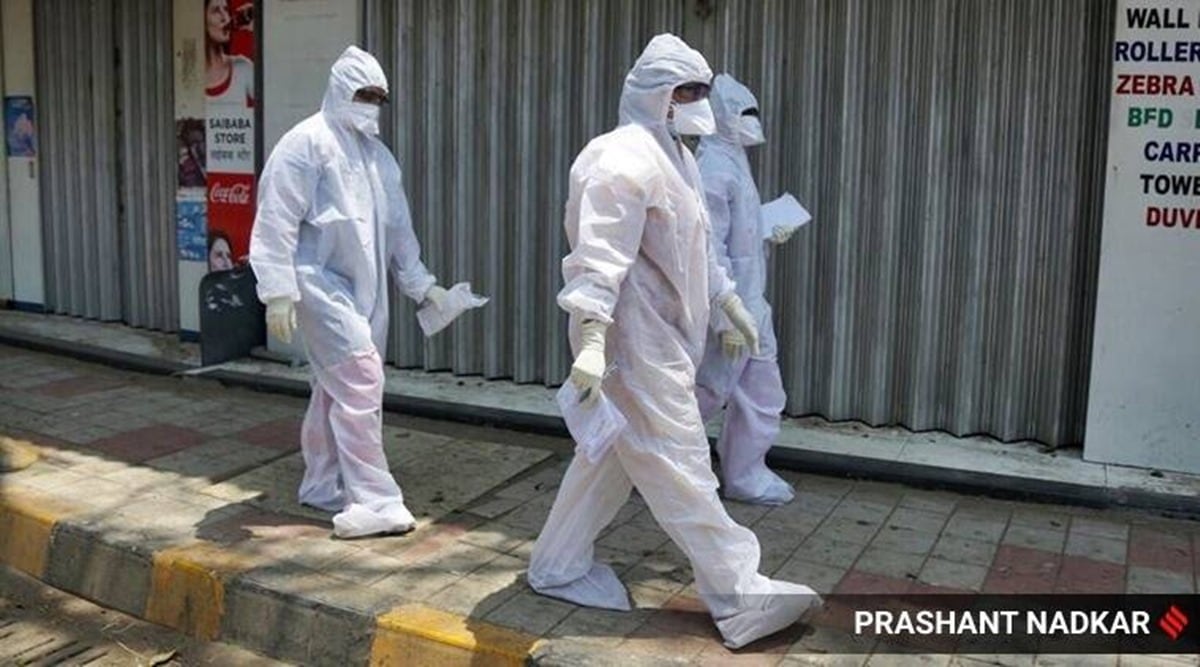 A healthcare professional collects swab samples for Covid tests (File / Express Photo: Amit Mehra)
According to the PTI, vaccinating 100 to 200 people in each session per day, monitoring 30 minutes after the shots are administered for adverse events, and allowing only one beneficiary at a time are among the centre's guidelines for the COVID-19 vaccination campaign. According to guidelines recently issued to states, the COVID Vaccine Intelligence Network (Co-WIN) system is used to track claimed beneficiaries for the vaccine and anti-coronavirus vaccines in real time. At the vaccination site, only pre-registered beneficiaries are vaccinated according to the prioritization, and no on-site registrations are planned. As far as possible, states have been asked to assign the vaccine from a manufacturer to a district to avoid mixing different COVID-19 vaccines on site.
The former chief minister of Bihar and the chief of Hindustani Awam Morcha, Jitan Ram Manjhi, tested positive for Covid-19, he announced on Monday. In a tweet translated from Hindi, Manjhi said: "Today my corona test report was positive. People who have come in contact with me in the past week are asked to have their corona test done. "
Pfizer's first batch of Covid-19 vaccine was shipped from Michigan on Sunday, kicking off the largest vaccination drive in American history. About 2.9 million doses of the Covid-19 vaccine will be delivered in the first shipment. Another 2.9 million will be withheld for the second dose, which will be given 21 days later.