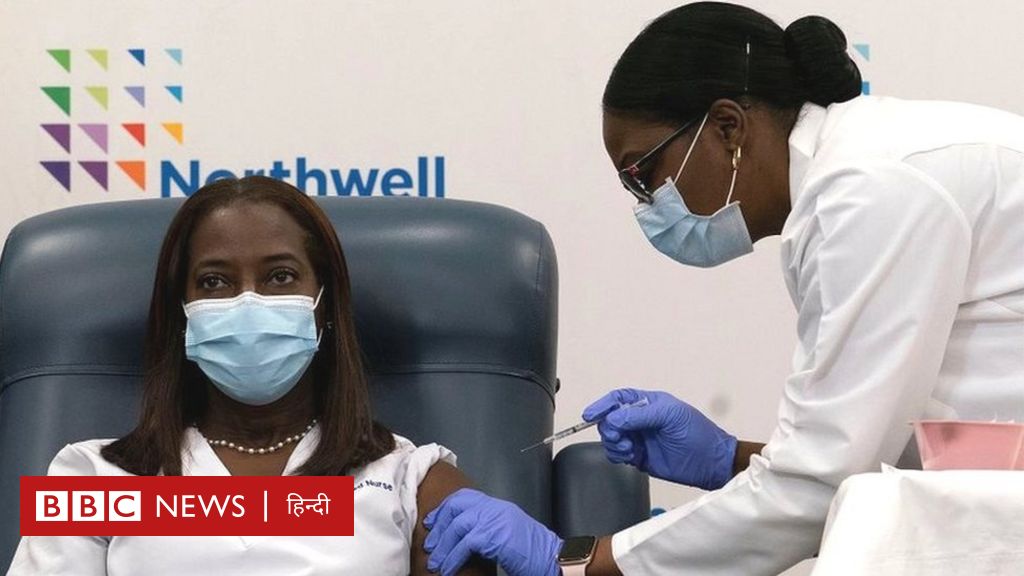 Corona vaccine has been started in America. The first vaccine of Kovid-19 was vaccinated in the US on Monday. With this first vaccine, the country is ready for its biggest vaccination campaign.
The first vaccine was applied to Sandra Lindsey, a nurse at a hospital in Long Island, New York.
Millions of fissure / bioentech vaccines will be distributed.
On Monday, about 150 hospitals will be given this vaccine. Under the American Immunization Campaign, there is a target of providing vaccine to about 100 million people by April next year.
So far, nearly three lakh people have died due to Kovid-19 infection in America. Most cases of infections in the world are also in the US.
The Fizer / Bioentech vaccine was approved by the US Food and Drug Administration last Friday for vaccination in an emergency.
America ranks first in the list of countries most affected by the Corona virus. Corona has affected the country badly and that is why vaccination programs are to be run on such a large scale. According to the Kovid Tracking Project, the death toll has been seen since November and the number of people in the hospital is also increasing due to the disease. Currently, 109,000 people are admitted.
According to Dr. Dora Mills of MenHealth, a network of 12 hospitals in Portland, "I think that if we look at the record, it will probably be the worst December ever. If you look at the data of the last week, those who died of cancer and heart disease The number of deaths due to Kovid-19 is still less. Even now the highest number of deaths in America are from Kovid-19. "
"It has been a very dark season for us but it is also incomparable in itself because we have the vaccine available less than a year after the onset of the epidemic. If we look at the impact and safety data, it is in the field of public health Is a very big achievement. "
The Fizer / Bioentech vaccine is produced in a mutual partnership between a large US pharma company and a German biotechnology company. This vaccine provides protection up to 95%. This is the first Kovid-19 vaccine to pass under US regulators.
In Britain, this vaccine was already approved.