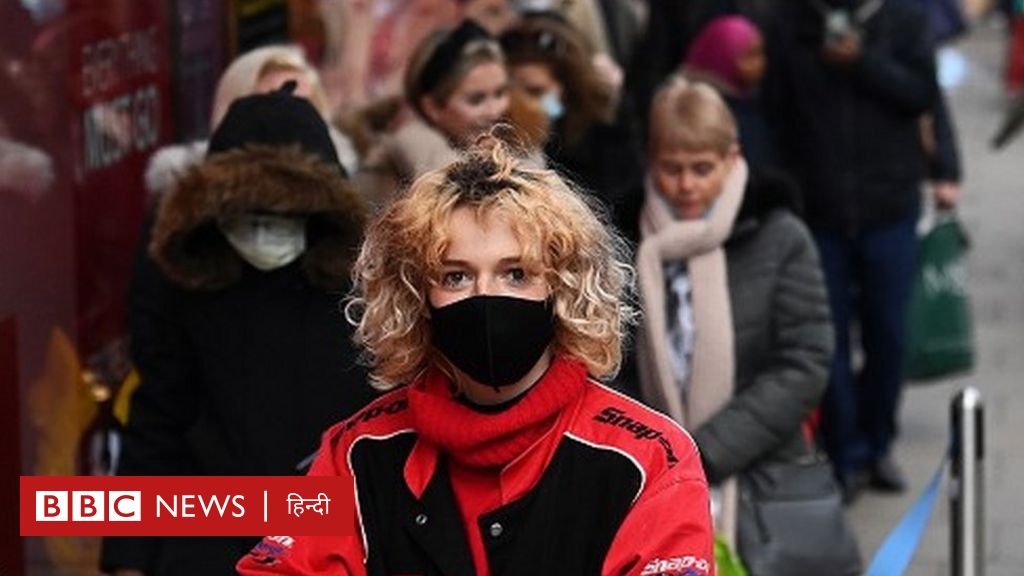 A new variant (variant) of the corona virus has been found in parts of Britain, which is spreading rapidly.
The country's Health Minister Matt Hancock said that at least 60 different local administrations have received cases of Kovid infection in this new form.
He said that the World Health Organization has notified it and UK scientists are doing a detailed study on it.
The minister said that this disease can worsen and the vaccine may not work on it.
He told the House that cases of infection with the Coron virus in parts of London, Kent, Essex and Hertfordshire have increased very fast last week.
The Health Minister said, "At present we have received more than 1,000 cases of this type of virus which have been reported especially in the southern part of England. These cases have been found in 60 different areas.
"Because of this, we have to take fast and decisive action which is necessary to control this deadly disease, even if vaccine is being given for it."
Professor Witty, Chief Medical Officer of England, said that this new type of corona virus has been detected in the present-day corona virus which has been found in the last few weeks, especially in Kent and its surrounding areas.
Hardest lockdown
In view of this potential danger, the strongest lockdown has been announced in England so far. New rules will be introduced in London, and especially in parts of Essex and Hertfordshire, from Wednesday.
Tier 3 will have high alert on a large scale. Pubs and restaurants will remain closed in this, only takeaway and delivery will continue. Apart from this, theaters, cinema halls etc. will remain closed.
However, some sections have also expressed resentment over the stringent lockdown. Representatives of the hospitality sector have warned that this could put thousands of jobs at risk.
Try to understand the virus
Changes in the virus are linked to the spike proteins present in it. These are the part of the virus that helps to infect the cells and the Corona virus vaccine has been prepared keeping this in mind.
Now it is difficult to know how this will affect the change of virus.
Expert Professor Alan McNally at Birmingham University told the BBC, "We don't have to worry too much." This does not mean that it is more contagious or dangerous. We just have to keep an eye on him.
There is a big effort to understand this type of virus. It is important to maintain peace in the event of stress.
Doctor Jeremy Farrar, director of Welcome, says it can be serious. Its monitoring and research on it should continue and we should take necessary steps so that we can stay ahead of the virus.
Jonathan Ball, a professor of molecular virology at Nottingham University, says, "The genetic information of many viruses can change very quickly, and sometimes these changes benefit the virus, such that it can spread rapidly or escape the effects of the vaccine." is. However, many times the changes in the virus have no effect.
"Even though a new type of virus has emerged in Britain, but it can be a coincidence. Therefore, it is too early to make any claims until we are able to study the changes and effects of the virus.
State of germany and america
Corona virus cases are decreasing in many countries but the risk is increasing in many places.
In Germany, strict lockdown will be done during Christmas keeping in mind the increasing cases of corona virus infection and deaths due to it.
Non-essential shops will be closed all over Germany from Wednesday itself. In addition, schools are also being closed.
Chancellor Angela Merkel has blamed people for the purchase before Christmas, responsible for the current situation.
There will now be a lockdown in Germany from 16 December to 10 January.
On Sunday, 20,200 new cases of corona infection were reported in Germany and 321 people died.
Similarly, America ranks first in the list of countries most affected by the Corona virus.
In the US, cases of corona virus death have been increasing rapidly since November.
So far more than one crore 69 lakh cases of corona virus have been reported in America and nearly three lakh people have died. Corona vaccine has started in America.