International
oi-Chandrasekhar Rao
Beijing: Corona virus continues to cause black dance worldwide. Death is ringing softly. The whole world is reeling from the corona attack. The death toll continues to rise. The number of corona victims worldwide has gradually surpassed 16 million. They are flying like rockets for hours. Positive cases in many countries .. Deaths are supported accordingly. Leading nations have also joined hands in preventing the spread of corona virus and preventing deaths.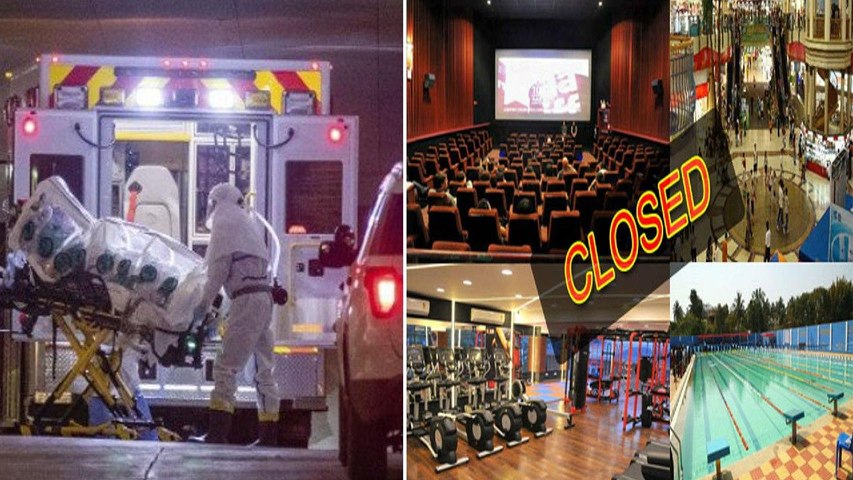 Coronavirus Upadate : 2nd డెత్ In India, 68-Year-Old Woman Passed Away In Delhi
So far, 16,20,005 people have died from the corona virus worldwide. The number of positive cases has crossed seven crores. So far 7,26,98,898 cases have been registered. The conditions that started the second wave of corona virus in America are visible. Emergencies have occurred, especially in California. 3,06,459 people have died so far across the United States. The number of positive cases is approaching hundreds.
So far 1,67,37,267 corona cases have come to light. So far 181,419 people have died in Brazil. 69,01,990 positive cases were registered. So far 1,13,953 people have died in Mexico. 12,50,044 positive cases were registered. It has the second highest number of corona deaths at that level after India. This is also the country with the highest corona mortality rate.
There are 27,071 new corona virus positive cases reported in India. 336 people died. The total number of cases registered so far has reached 98,84,100. Of these, 93,88,159 were discharged. So far 1,43,355 people have died from corona infection. In 24 hours, 30,695 new people recovered from corona clutches in perfect health. The number of active cases registered across the country was 3,52,586.
In Telangana, 384 new cases of corona virus were registered in a span of 24 hours. Three died. 631 recovered. Discharged from hospitals and Kovid care centers. The total number of cases registered so far has reached 2,78,108. Of these, 2,69,232 recovered and went home. 1,496 people died. Less than eight thousand active cases have been reported across the state. According to the latest bulletin .. 7,380 active cases have been registered in Telangana. Homes, Institutional Isolation 5,298 people are being treated. Telangana Medical Ministry officials have issued a statement to this effect.
Free Corona Vaccine: Kerala, CM key announcement as third state in the country

More than 500 new corona cases in AP: highest in Chittoor and lowest in Vijayanagar

Kovid Vaccination Drive in India – Starting from January – Common by October: Serum CEO

Corona: Central guidelines on immediate vaccine distribution – 30,245 new cases in the country

Telangana: Corona relief – 573 new cases, 4 deaths – Vaccine for 75 lakh people – Schools reopening

Corona merger in AP: Huge record – Top in the country in TPM – 520 new cases, 2 deaths

Year Ender: This is the only good Corona has done for the world .. at a record level .. this is a global report‌

Work from home: How to tell IT companies, same scene for a few months, DCM Clarity, situation!

New 612 corona cases in Telangana: three deaths, less than 8,000 active cases

Slightly increased corona cases in AP: highest in Chittoor, single digit in Vijayanagar

Marriage: The son of the bride died within three days of the wedding, 9 corona in the same family with the bride!

Lady SI: Police Love Story, the villain in my story, the screenplay, the direction is all that SI, Mind Black!