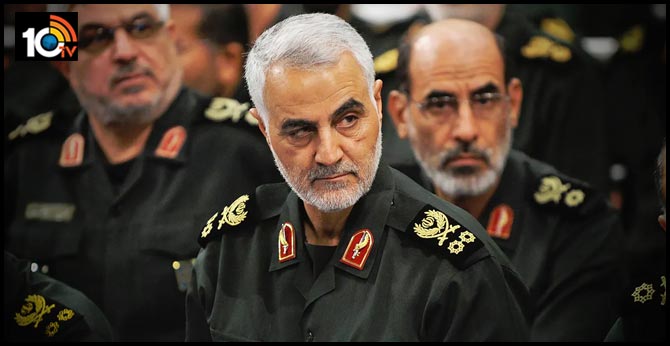 The assassination of Iran's top commander Qasim Solomon by the United States has created an atmosphere of war between the two countries. In light of this, the United States has issued emergency guidelines for its citizens in Iraq. The U.S. embassy in Baghdad has asked American citizens to leave Iraq immediately in light of the current tensions. American citizens immediately leave the country by air. If that is not possible, at least go to other countries by road or rail, "the embassy said in a statement.
The country has strongly condemned the killing of General Qasim Solomon, commander of the Iranian Khadz Force. Iran's top security agency has been alerted in the wake of the U.S. attack. Immediately the Supreme National‌ Security Council called an emergency meeting.
The meeting focused on Solomon's death and US action. Meanwhile, the Iranian government has issued summons to the Swiss ambassador to Iran, who is representing the United States. The meeting came amid speculation that tensions could rise in the Central Asian region following the US rocket attack.
Supreme Leader Ayatollah Ali Khamenei has warned of a retaliatory attack. He praised Qasim's services and declared three days as days of mourning. Iranian Foreign Minister Javad Zarif has described the US attack as "terrible and foolish."
Iran has issued a stern warning that it will not retaliate against US action. However, US Secretary of State Mike Pompeo says there is widespread outcry in Iraq over Suleiman 's death. He also posted a video on his Twitter account. In the video, some young men hold the Iraqi national flag and take to the streets in joy.
#IRANWAR #WWIII #Soleimani
Read More : Day 18: Capital closed