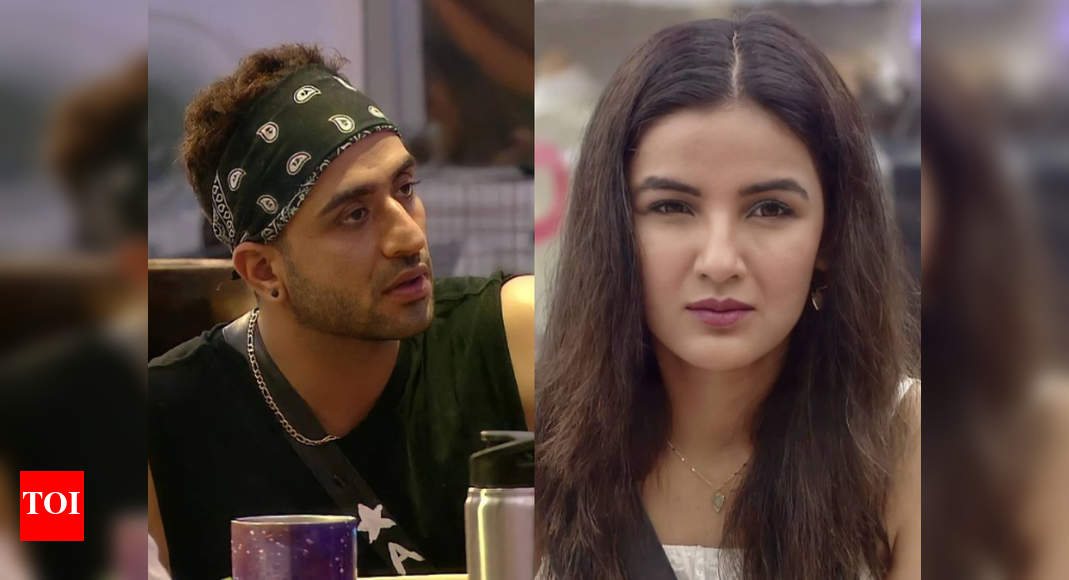 The changing equations in the Bigg Boss house have always become a topic of discussion both inside and outside the show. Such a shocking thing happened in the episode last night. Aly Goni was seen telling her friend Jasmine Bhasin that they can't be friends on the show.
This happened when Aly was disappointed to see Jasmine Bhasin putting Nikki Tamboli aside and removing Rakhi Sawant's misunderstanding of the former. He told Jasmine that she was playing a good game and should keep playing it. He went on to tell her that he didn't like her game and therefore they couldn't be friends on the show. But can be friends when they're not around.
A completely perplexed Jasmine asked him why he said that. And won't he talk to her like him?

Aly tried to clarify his point of view and explained that he doesn't like it when she prefers "dholkis" which refer to Nikki. He went on trying to explain that she was speaking for someone who was never good to her in the house.
In the meantime, Jasmin tried to clarify that she was only trying to clear up the misunderstanding and not support anyone. Aly warned Jasmine not to get involved in other people's games and asked her to decide who to play with. He even stated that one person (Nikki Tamboli) competes against three people (Kashmera, Arshi and Rakhi) they like.
The discussion between them began to warm up. This led Rahul Vaidya to step in to reassure his two friends. He asked Jasmine not to prefer Nikki anymore. He also warned Aly not to overshadow her and warned his dear friend to stay away from Arshi Khan.