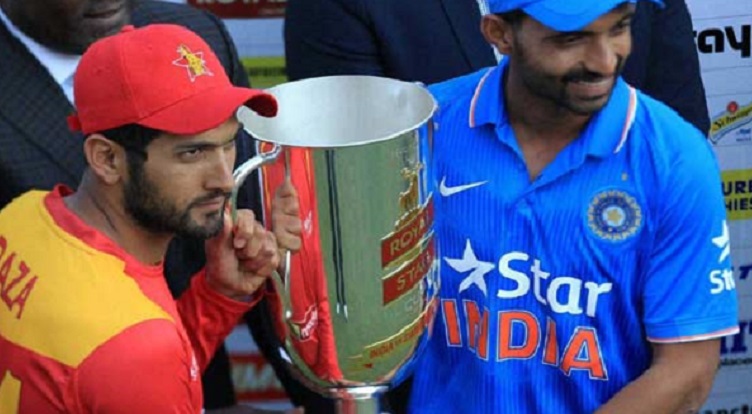 This player, who performed brilliantly with ball and bat, had won the team in the recently played match.
Sikandar Raza is one of the greatest cricketers of Zimbabwe.
Zimbabwe star cricketer Sikandar Raza has been away from cricket indefinitely. The reason is the dangerous disease caused to him. Actually, Raza has a bone marrow infection. At one time, he was also afraid of getting cancer. However, the good thing is that the tumor has been removed after surgery of Raza. Sikandar Raza is now out of danger, facing this serious illness, but it may take him a long time to return to the field. Raza recently participated in the Test and T20 series against Afghanistan in Abu Dhabi. In this series, he contributed significantly to the team's victory. While he scored 43 runs in the first test, he scored 85 and 22 runs in the second test. Apart from this, he also scored an unbeaten 41 runs in T20.
According to ESPNcricinfo report, Raza felt pain in his right arm in the series against Afghanistan. Since then, the continuation of medicines and injections continues. At first I thought it was due to muscle pain. But because of this I could not sleep all night. Did not sleep even after eating sleeping pills. I played test matches like this. After coming home, an infection was detected in the bone marrow in the test conducted. Then the doctor told that because of this my shoulder bones have become very weak and it can break even just by throwing the ball. He immediately advised a biopsy but I wanted to wait for the Pakistan series. After this, the doctor told me that I may also have the possibility of getting cancer. After that I decided to have surgery immediately.
Surgery done within 48 hours of infection
Sikandar Raza said, surgery was done within 48 hours of detection of infection. Doctors drilled into the bone and pierced out the pus and red matter. All these were sent for biopsy, from where the report about cancer came negative. He also said that it will take a long time to become fully fit. Medicines will have to be taken for the next six months. Sikandar Raza has scored 1187 runs in 17 Tests for Zimbabwe at an average of 1 century and 8 half-centuries and 36. Apart from this, he has scored 2856 runs in 103 ODIs at an average of 3 centuries and 16 half-centuries and 34. Raza has also played 39 T20 matches, in which he scored 520 runs including 1 half-century. Raza has made 13 batsmen in T20, 61 in ODIs and 34 batsmen in Test matches.
IPL 2021: Dhoni also removed from the team after Virat, heard a lot of good luck, now hopes of winning on this player