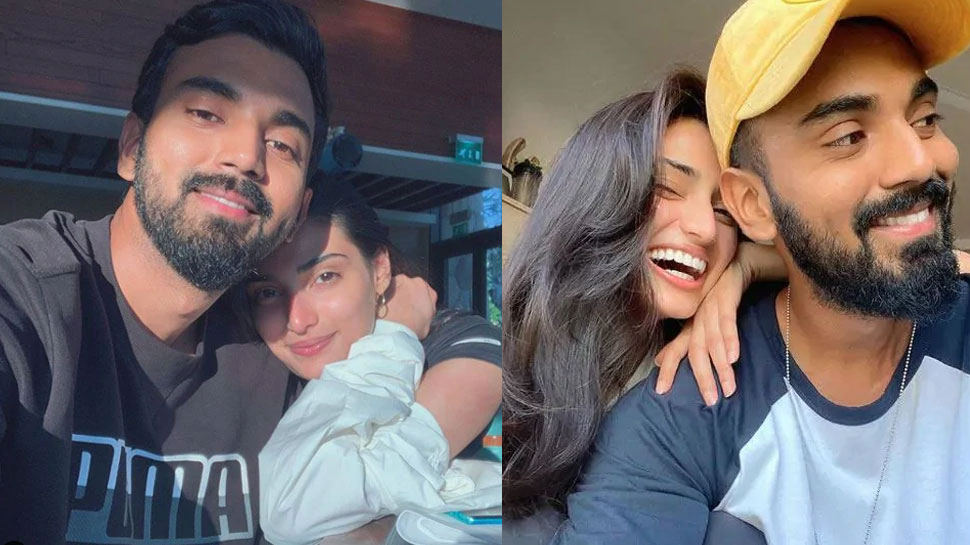 new Delhi: India's star batsman KL Rahul has been performing brilliantly in ODIs and T20 cricket for some time and he is also ready to play the second Test match against Australia in Melbourne. KL Rahul is as many hits inside the cricket field as he is outside the field. Talking about Rahul's love life, he is in a relationship with Athiya Shetty, daughter of Bollywood veteran Sunil Shetty. According to the news, Rahul and Athiya have been dating each other for a long time.
Athiya Shetty recently shared a photo of her on Instagram, on which the comment of Team India star batsman KL Rahul is working to spark the discussion between the two. is. In the post that Athiya has shared, she is seen posing with sunflower flowers. Athiya Shetty wrote in the caption of her photo, 'Flowers make me happy.' Commenting on Athiya's photo, his alleged boyfriend KL Rahul has posted an emoji of rose flower. Rahul shares photos with Athiya many times on social media.
The news of the relationship between Athiya Shetty and cricketer KL Rahul has been in discussion for a long time. Athiya Shetty and KL Rahul keep commenting on each other's posts on social media. Rahul is currently on an Australian tour with Team India. KL Rahul was given a big responsibility in the Indian cricket team this year. Rahul used to play ODIs and T20s for Team India as an opener earlier, but in January 2020, he was given the responsibility of wicketkeeping in the ODI series against Australia.
ALSO READ- Fantastic: 5-month pregnant woman did amazing, completed such a long race
Turning point of Rahul's career
KL Rahul has got his best performance after taking the responsibility of wicketkeeping. KL Rahul's batting has also seen a great change as soon as gloves come in hand. The responsibility of wicketkeeping proved to be the turning point of KL Rahul's international career. Just like when Rohit Sharma was given the responsibility of opening from middle order.
KL Rahul is now a regular wicketkeeper-batsman for India in ODIs and T20 matches. It was the decision of captain Virat Kohli and team management who needed a strong wicket-keeper batsman after ODI and T20 after Mahendra Singh Dhoni, as Rishabh Pant was missing a lot of opportunities.
It was rained runs in IPL
Rahul's success as a wicket-keeper batsman was a great success, which also led him to captain the Kings XI Punjab team in the IPL. This year also saw Rahul's great performance in IPL. Rahul scored the highest 670 runs in IPL-13 (IPL) and named Orange Cap. Rishabh Pant's return to ODIs and T20s has become difficult after the formula of KL Rahul as wicket-keeper batsman in Team India has been successful.
Rishabh Pant was consistently given opportunities by the team management, but Pant did very poorly in wicketkeeping and batting. The inclusion of KL Rahul in the playing eleven as wicket-keeper batsman has given a lot of balance to Team India. Team India can also include an extra batsman, bowler and all-rounder in the playing eleven by playing KL Rahul.