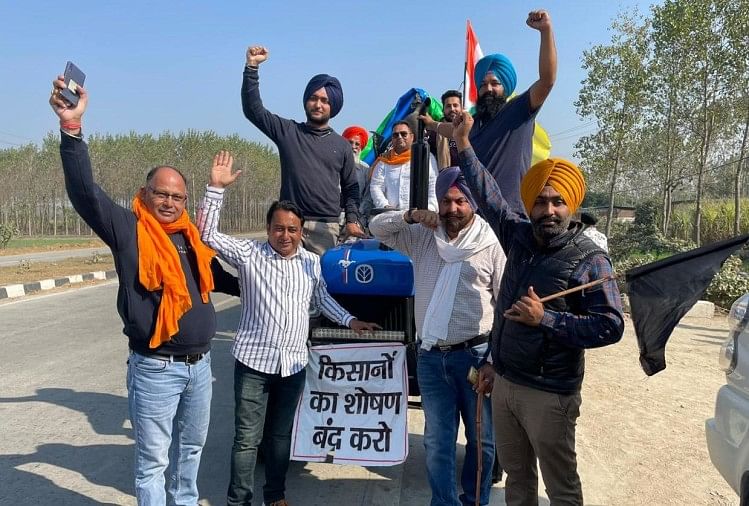 The farmers' movement continues for 20 consecutive days. Despite the growing cold, the spirits of the farmers have not been broken and they are not ready to leave the borders of Delhi without fulfilling their demands. The agriculture sector accounts for more than 14 per cent of the country's gross domestic product (GDP) and farmers' share is expected to be even higher in 2020-21 amid the economic slowdown caused by the corona virus epidemic.
In such a situation, the Indian Chamber of Commerce and Industry Assocham has said that 'farmers' issues should be resolved soon. Due to the opposition of the farmers, there is a loss of Rs 3500 crore daily. It has affected the economies of states like Punjab, Haryana and Himachal Pradesh.

ASSOCHAM calls for early resolution of farmers' issues, states, "farmers' protest resulting in a daily loss of Rs 3500 crores" pic.twitter.com/Hd3MiV7she

– ANI (@ANI) December 15, 2020
The economies of these states are mainly based on agriculture and horticulture. Apart from this, industries like food processing, cotton textiles, automobiles, farm machinery and IT are also lifelines of these states. The total economy of Punjab, Himachal Pradesh, Haryana and Jammu & Kashmir is Rs 18 lakh crore. Economic activities such as roads, toll plazas and railways have been affected due to the ongoing protest by farmers.
Assocham Secretary General Deepak Sood said that industries such as textiles, auto components, bicycles and sports products will not be able to fulfill their export orders. Retail prices of fruits and vegetables have also increased due to the supply chain being affected.
https://www.youtube.com/watch?v=OzQma-2mK-c
Revival of economy will be affected: CII
In this case, the Confederation of Indian Industry (CII) has said that the supply chain could be disrupted due to the farmers' movement which could affect the economy in the coming days. CII said that the ongoing revival in the economy could also be affected due to the farmers' movement. CII said, "Amidst the challenge of bringing the economy on the path of growth, we urge all stakeholders to find a way out of the current protests and arrive at a solution by mutual agreement".
The CII said the supply chain has already been severely affected by the lockdown implemented due to the Corona virus epidemic. Now the supply chain was improving, but due to the farmer movement it has come under pressure again. The Udyog Mandal said that about two-thirds of the consignment is taking 50% extra time to reach its destinations in Punjab, Haryana, Rajasthan and Delhi-NCR. In addition, transport vehicles from warehouses in Haryana, Uttarakhand and Punjab have to travel 50 per cent more to reach Delhi.
Need to solve immediately
CII Northern Territory Chairman Nikhil Sahni said, "There should be an immediate solution to the current farmer movement. This will not only affect economic growth, but is also affecting the supply chain. Large and small industries are equally affected by this. '