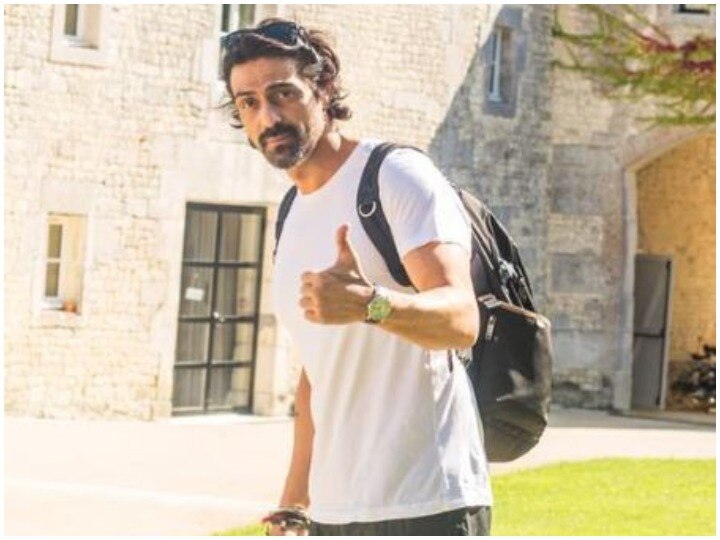 Drugs Case: The Mumbai unit of the Narcotics Control Bureau raided the house of actor Arjun Rampal during an investigation into the drugs connection in Bollywood and during this raid NCB officials seized his dog's pain medication and his sister's ANXIETY. The NCB has been investigating the connection of drugs in Bollywood for several months and during this time Arjun Rampal was also noticed by the NCB, due to which Arjun Rampal was called twice to the NCB office and questioned.
According to the exclusive information received by ABP News, Arjun Rampal told NCB that one of the two types of tablets received from his house was from his dog, which was administered by an expert doctor of Veterinary as well as the other one. The tablet was of his sister, which was administered by a psychiatrist from Delhi keeping in mind the problem of their ANXIETY.
In his statement, Arjun Rampal had also made it clear that the suspicion that he was summoned is actually baseless. Let's tell you from the beginning, according to the information received from the sources of NCB, after the arrest of Agisialos Demetriades, brother of Arjun Rampal's girlfriend, after NCB investigated his mobile, some of his chats met with someone named Arjun. It is alleged that drugs were mentioned in those chats. Then, on November 9, the NCB team raided Arjun Rampal's Bandra house, that is, Capri Heights.
After a long raid, the police got two types of tablets from their house, out of which the name of the first pill is 'ULTRACET', you can tell that you can take this tablet only if its specifics prescribe it to you. This tablet is made by combining two types of drugs 'TRAMADOL' (also known as ISIS drugs) and ACETAMINOPH. A total of 15 tablets come in one leaf of 'ULTFACET' NCB had found only four tablets left in that leaf. The second tablet which was recovered from Arjun Rampal's house is named 'CLONAZEPAM', it is used for Pamic Attack and ANXIETY. NCB had recovered two cards of this tablet.
If sources are to be believed, NCB could not find anything there which they suspected after reading the chats between Agisialos and someone named Arjun. Let me tell you that both the pills taken are in the stream of NDPS if you do not have the prescription given by the expert doctor.
After raiding Arjun Rampal's house, NCB questioned his girlfriend Gabriela on November 11 and 12. On November 13, the NCB had made a lot of preparations that they would inquire about every chat that took place between him and Agisialos. That day, as soon as Arjun Rampal reached the NCB office, the investigating officers of the NCB showed him a copy of those chats and before he asked Arjun Rampal a few questions, Arjun Rampal said that he is not Arjun and he daily asks Agisialos They do not even talk so much. After which NCB checked that number and found that Arjun Rampal was right.
Then the NCB inquired about both the tablets, to which he said one (ULTRACET) was his dog which was prescribed by a Mumbai Veterinary Doctor, and the other (CLONAZEPAM) is by his sister, which was named by Rohit Garg from Delhi. Had After this, the NCB started investigating those prescriptions and recorded the statement of the Veterinary Doctor of Bandra in which the doctor informed the NCB that he had given this medicine to Arjun Rampal's dog in June. His dog has a lot of pain in his joints and then he starts shouting loudly after which he needs this medicine very much.
The investigation also found that the prescription of the second tablet was made by Arjun Rampal on a back date and the evidence of this was found by the NCB after the statement of Delhi's psychiatrist doctor Rohit Garg. The NCB again called Arjun Rampal again for questioning on November 21 and this time asked him for a backdated prescription, to which Arjun Rampal said that this medicine is not his sister's and he does not know anything about it. The NCB has not yet questioned Arjun Rampal's sister.
Talking to APB News, a senior NCB official said that only after the red drug backdated prescriptions have been made, we are consulting our legal advisors on what and how we can take further legal action.
read this also:
From the daughter-in-law of the Bachchan family to the daughter of the Pataudi dynasty, some 10 or 13 years younger reached the pavilion in love of the man
In pics: Sometimes the dress torn on the ramp and sometimes due to small clothes, the man slapped in the show, Gauhar Khan was in the headlines.
NCB interrogation with Arjun Rampal ended, summoned in drugs case