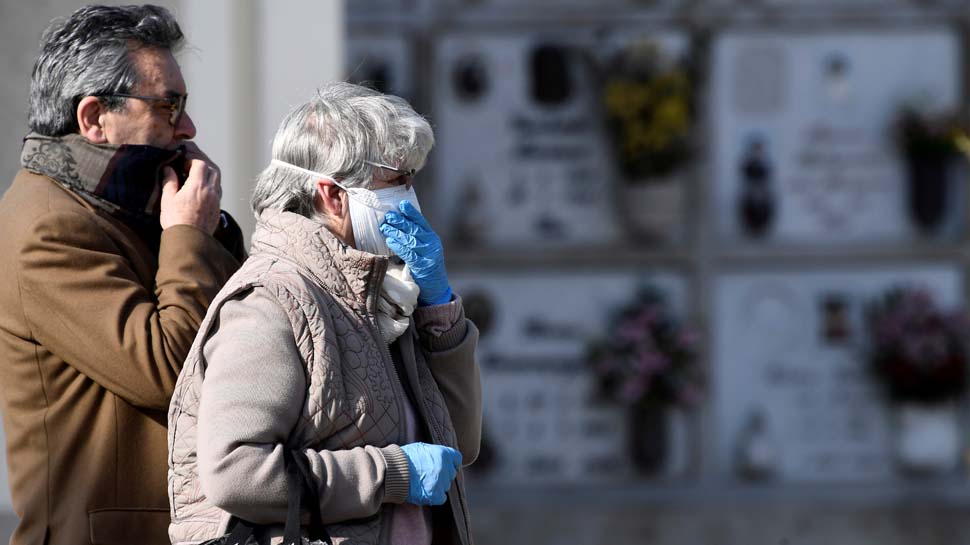 SARTROUVILLE: The French head of the nursing home, Yann Reboulleau, tried to convince 92-year-old Madeleine Bonnet of the benefits of taking the COVID-19 vaccine and found it difficult. "Are we guinea pigs?" asked Bonnet, who used to work as a pharmacist, when she sat across from Reboulleau in the TV room of the "Mon Repos" house while the cooks cooked a lunch of bulgur wheat and chicken.
Reboulleau pointed out that vaccines undergo extensive testing to ensure they are safe. Bonnet fired back: "But with how much certainty?" Scientists say the rollout of COVID-19 vaccines – once the first of them receives regulatory approval for Europe in the coming weeks – will play a huge role in fighting a virus that has contributed to more than 58,000 deaths in France alone Has.
However, according to scientists, the effectiveness of the vaccine could be hampered by widespread reluctance by people in France. More than half of the population say they are not or likely not to be vaccinated, surveys show. That reluctance is shared in the "Mon Repos" house near Paris, despite the fact that residents, aged 87 to 100, are among the most vulnerable groups to become seriously ill or die of COVID-19.
In the first wave of the virus earlier this year, the home had a series of infections that resulted in the death of four residents. Nationwide, more than 17,000 of COVID-related deaths were in nursing homes and 93% of all people who died with COVID-19 were 65 years of age or older, public health figures showed.
Laurent Levasseur, chairman of Bluelinea, a company that helps nursing homes deal with the virus, including "Mon Repos", said his company interviewed residents over the phone and those who were undecided or against the vaccine outweighing supporters. Bonnet sat next to a Christmas tree and said she was suspicious of the motives of the drug companies rushing to get their vaccines approved and launched in record time.
When her actions were driven by profit, she said she felt uncomfortable. If the program was to advance medical science, she was for it and ready to be a part of it. At the moment, however, she wasn't sure if she should have the thrust when it was offered to her. "We'll see," she said.
Live television