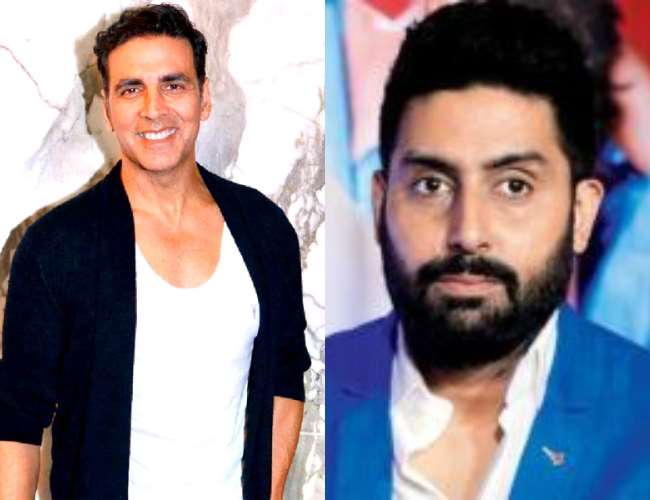 New Delhi Abhishek Bachchan is often a victim of trolling in social media. His career and family background make him troll mercilessly, but the ease and calm with which Abhishek trolls the trolls is truly worthwhile. A similar case came to light on Wednesday, when some trolls about Akshay Kumar tried to surround Abhishek, then Abhishek replied, giving a befitting reply.
It started with the tweet of exhibitor Akshay Rathi, in which he wrote praising Akshay Kumar – It is interesting to see how Akshay Kumar completes an entire film in the same amount of time as other stars learn to act in a small scene. It takes And often, his films prove to be big hits. Actors should learn to plan like them.
Taking objection to this tweet of Akshay Rathi, Abhishek Bachchan wrote – This is not right. Everyone has their own way Different people are motivated by different things. And everyone has their own speed to do things. A few Twitter users jumped in between the ongoing discussion between Akshay and Abhishek. Some supported Akshay and some justified Abhishek.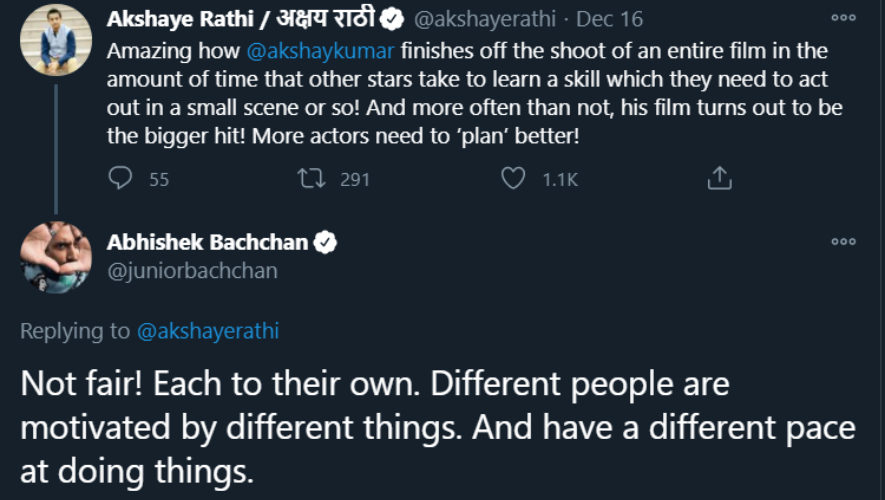 In such a situation, some trolls gave a different angle to this debate. He presented it in such a way as if Abhishek had written something against Akshay Kumar and he started trolling Abhishek. One accuses Abhishek of trying to judge Akshay Kumar, even giving birth to nepotism, to which Abhishek responded with restraint. He wrote – Nobody is judge brother Saab. Akki Bhaiya's work ethic and professionalism is worth mentioning. Abhishek further wrote- Absolutely not. You are taking completely wrong and misinterpreting my tweet. Please do not do this. And don't be so negative.
Koi bhi judge nahin kar raha bhai Saab. Akki bhaiya ki work ethic or professionalism Kabil-e-tareef hai.

— Abhishek Bachchan (@juniorbachchan)
December 16, 2020
Not at all!!! You are sorely mistaken and misunderstanding and misrepresenting my tweet. Please don't!! Read it again. And stop being so negative.

— Abhishek Bachchan (@juniorbachchan)
December 16, 2020
Let me tell you, Abhishek Bachchan also made his debut on the OTT platform this year. Breathe-in to Shadows came on Prime, with Abhishek in the lead. His Kabaddi team, the documentary Sons of the Soil on Jaipur Pink Panthers, also appeared on Prime. At the same time, Abhishek became a part of the main star cast in the Netflix film Ludo.
Download Jagran app and get job alerts, jokes, shayari, radio and other services with all news of news world