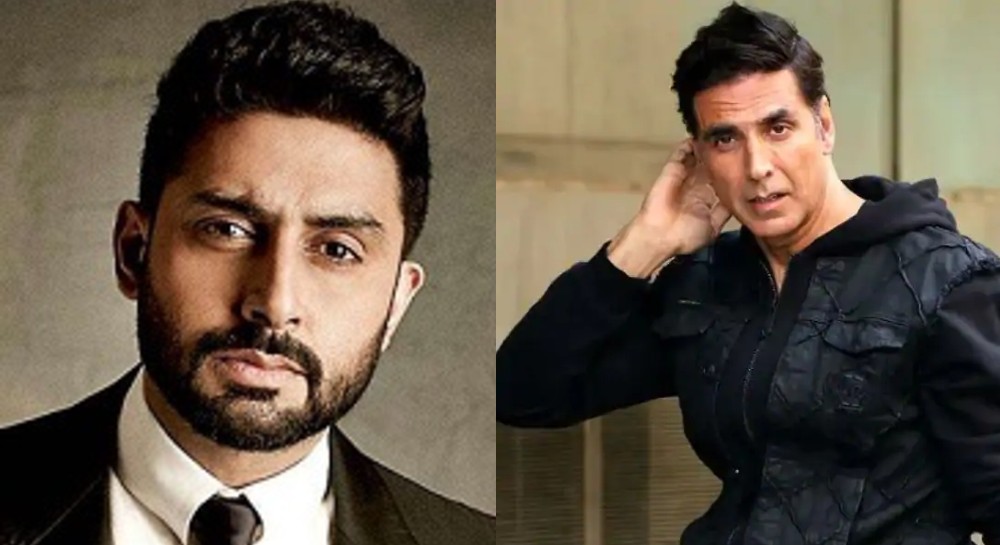 new Delhi: Social media is a platform where people have complete freedom to express their opinions, but no one can guess when these opinions may look bad to someone else. Social media war often sparks similar things. Even today, a similar case has come to light and Abhishek Bachchan has come into the limelight with his tweets from his attached junior Bachchan (Abhishek Bachchan),
Recently, the film exhibitor Akshaye Rathi praised the actor Akshay Kumar in a tweet on social media. He liked Akshay Kumar's style of shooting.
Akshay Rathi's first tweet
Akshay Rathi wrote in his tweet, 'It is such a great thing that Akshay Kumar finishes a film in that time till many other actors can learn only a few skills. At the same time, Akshay's films also prove to be more hits. Other stars will have to do something better, have to do good planning.
Abhishek Bachchan's answer
Abhishek Bachchan's eyes were lost on this twist of Akshay Rathi. Abhishek immediately responded to this. He wrote, 'This is not the right thing. Every person can get motivated to work with different things. Everyone has their own speed to work.
Amazing how akshaykumar finishes off the shoot of an entire film in the amount of time that other stars take to learn a skill which they need to act out in a small scene or so! And more often than not, his film turns out to be the bigger hit! More actors need to 'plan' better!

– Akshaye Rathi / अक्षय राठी (shaakshayerathi) December 16, 2020
Akshay Rathi's advice
Akshaye Rathi (Exhibitor Akshaye Rathi) immediately responded to this and wrote in his tweet, 'All this is fine under ordinary circumstances, but more and more work needs to be done. Artists will have to increase their speed and tempo. This will give hope to people.
Chief, under normal circumstances…that's perfectly cool. Right now, the ONLY way to revive the whole ecosystem is by generating a lot of work! And that can only happen if all our top actors / film makers push up the tempo. If nothing else, it will atleast give people hope!

– Akshaye Rathi / अक्षय राठी (shaakshayerathi) December 16, 2020
Abhishek kept his point like this
This thing did not end here Abhishek Bachchan got enraged. He tried to explain this by emphasizing and said, "Only good work gives an opportunity to do good films." With this, Abhishek said that doing more films will only harm the film industry in the long run as it will start compromising with quality. At the same time, Abhishek Bachchan also feels that if the audience will be shown films with weak content in this difficult time, then they might stop following the cinema. Abhishek has preferred quality content.
read this also: In the Corona era, these Bollywood celebs changed the look, from Akshay Kumar to Sanjay Dutt also included in the list
VIDEO