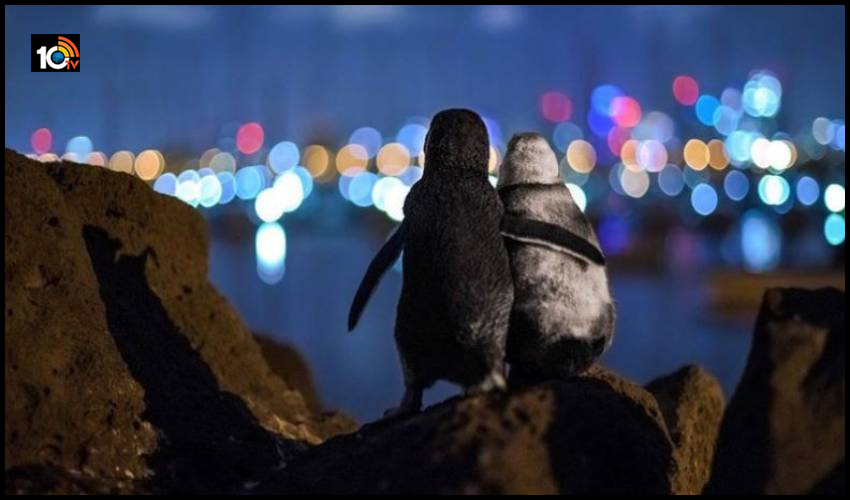 Australia two Widowed Penguins hugging: The photo of two 'widowed penguins' hugging each other in Australia has impressed everyone who has seen it. So much fun. A penguin stretches out his hand to another penguin.
In a few days the year 2020 will be over. The pair of "strange penguins" were captured on camera by German photographer Tobias Bamgartner. The widowed penguins have been nominated for Best Photo for the Ocean Photography Award presented by Oceanographic Magazine.
However, penguins have only one partner in their lifetime. If under any circumstances one of the pair loses a penguin, the rest of the penguin will be left alone for life. Do not pair with another penguin. But with the New Year approaching in a few days, this 'widow penguin' couple is impressing the masses.
Recently those two penguins lost their spouse. The two were then paired together. How impressive are those pair of penguins that are together like you and I are.
Commenting on the photo, photographer Tobias Bamgartner said, "These two penguins have recently lost their partners. He said the two had not come together since then.
BomGartner with his amazing photo .. won the Community Choice Award presented by Oceanographic Magazine. On this occasion, Bamgartner said on his Instagram that a female white penguin seen in this photo had recently lost her partner and that the penguin next to her had also lost her partner and that the two penguins had been together for hours.
Photographer Tobias Bamgartner waited three nights to take this photo and finally gave it a stunning view that the world could see.