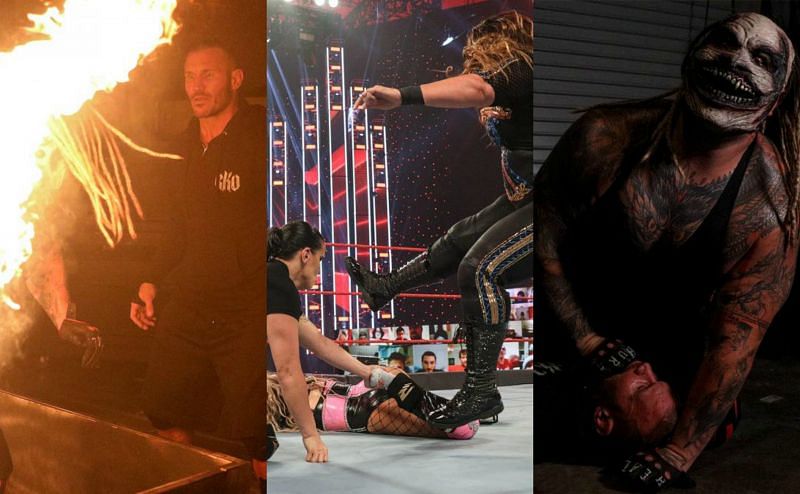 The last episode of RAW before TLC is over now. WWE has done a great job at RAW to book the last PPV of the year. The matches in TLC were well built-up in RAW and in addition to this, RAW's episode was very special as per Future Booking.
RAW debuted this week by AJ Styles, The Miz, and John Morrison, in addition to which the show saw a lot of strong matches. Brey Wyatt – Randy Orton then proves that there is no one better than him in the case of Mind Games.
Read also: 92 WWE Superstars and Which Countries Do They Come From: Which country do your favorite wrestlers, including Roman Rance, Brock Lassner belong to?
WWE has done a terrific job through episodes of RAW. Now let's look at what the WWE tried to tell this week through the episode of RAW without any delay:
Read also: What are the rules for the WWE TLC match between Roman Rance vs Kevin Owens and how can it be won?
#) Does Lana get hurt in WWE RAW?
Lana recorded the biggest win of her WWE career at RAW this week. He surprised everyone by defeating Women's Tag Team Champion Naya Jax via pinfall. Although whatever would happen after the match, she would not like to remember it, but she would never forget it.
Read also: 4 Rains suffered a career-threatening loss due to dangerous attacks and cheating by WWE Superstars
Jax and Shayna Bazzler attack Lana dangerously and target her leg in such a way that she is out of the championship match in TLC. It seemed that Lana would win her first championship in the WWE in the TLC, but her dream is now shattered, and it remains to be seen how Lana recovers.
Published 15 Dec 2020, 11:34 IST