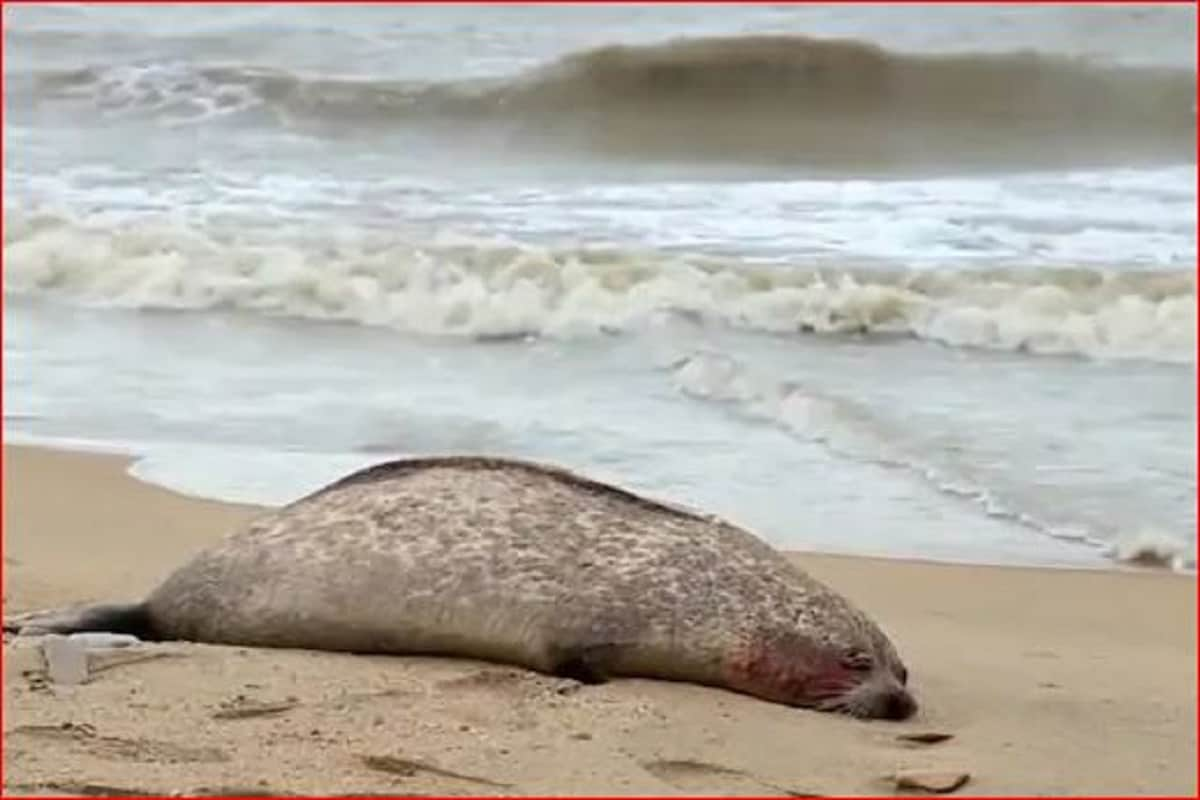 Photo hundred (AFP)
Hundreds of seals mysteriously died on the Russian coast (Russia) in the Caspian Sea. The death of these seals, how it happened, is yet to be revealed. A large number of scientists are investigating this.
News18No

Last Updated:
December 14, 2020, 9:59 PM IS
Moscow
272 Caspian seals have been mysteriously found dead on the coast of the Caspian Sea in Dagestan region of Russia. These seals are found in the Caspian Sea surrounded by land in all four ways. According to the Russian Federal Fisheries Agency, 272 seals have been found dead. These dead seals have been found in the Sulak area up to the border of Azerbaijan. These seals are included in the threatened creatures of the world. According to the report of Russia Today TV, how these seals died has not been known yet. When Seal's corpse was first found in the sea area, the director of the Caspian Nature Conservation Center, Zaur Gapizov, said that hunters are using plastic traps made in China, which threatens the life of the seal. Apart from this, a large quantity of dirty water is being released into the sea, this has threatened the life of the seal.
A large number of scientists have reached Dagestan to find out the cause of Seal's death. At the same time some experts claim that these seals have died due to bad weather and disease or dirty water. The Caspian Sea is the largest lake in the world, surrounded by Azerbaijan, Iran, Kazakhstan, Russia and Turkmenistan. This lake is famous for fish eggs and oil. It is home to many such creatures which are not found anywhere in the whole world.
Also read: human skulls found during excavation in Mexico, remains are 500 years oldDagestan is located 1500 km south of Moscow and is a Muslim-dominated area. Earlier this year, hundreds of sea creatures were found dead on the Kamchatka peninsula, a remote area of ​​Russia. Local people had told that dead fish, prawns and crabs were found on Avacha Beach. Kamchatka area is included in the list of UNESCO World Heritage Sites.