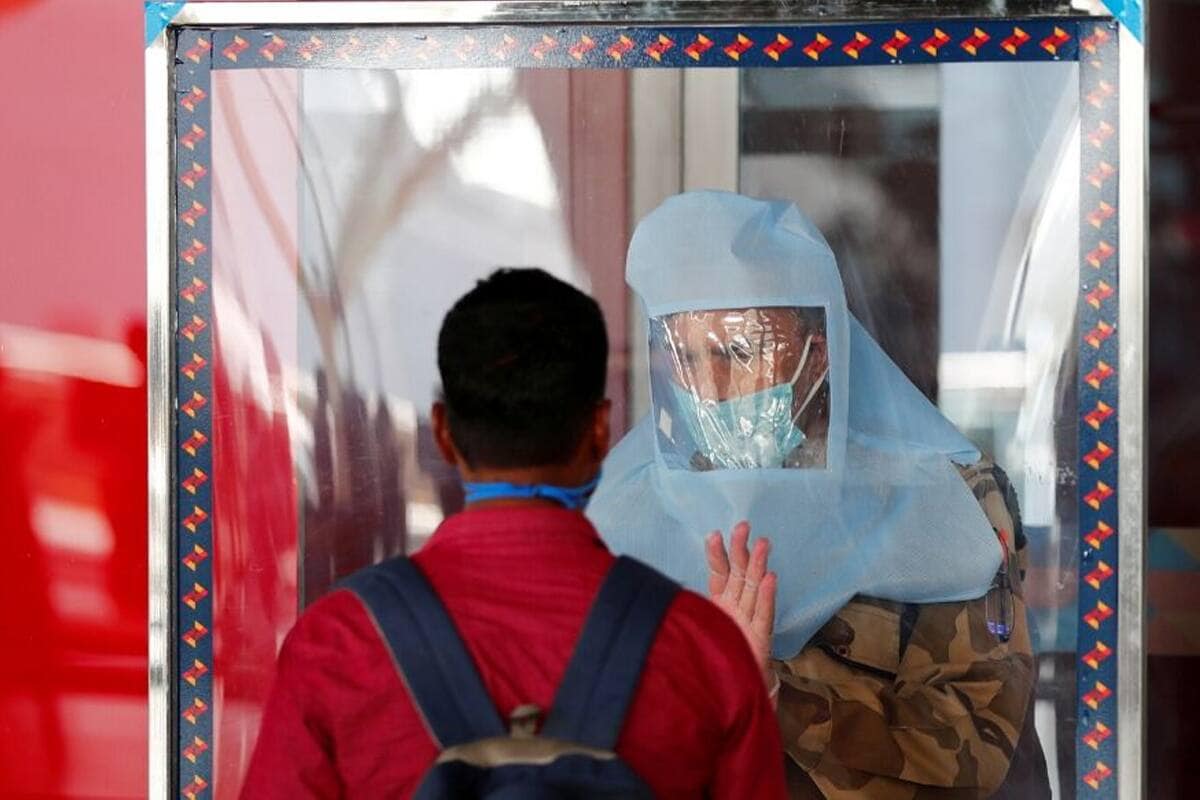 Coronavirus cases in India Latest News Updates:
There is already a decline in cases of corona infection in India. Now more cases are coming from India in countries like Brazil, Russia, UK. Less than 30 thousand corona cases were filed in the country for the 8th consecutive day. 24 thousand 337 people in last 24 hours
Corona report
Positive I. On Sunday, 333 people lost the battle of life from Corona. At the same time, 25 thousand 709 people were recovered. The total cases of corona in India has increased to 1 crore 55 thousand. Out of these, one lakh 45 thousand 810 people have lost their lives so far. Total active cases reduced to 3 lakh 3 thousand. So far, a total of 96 lakh 6 thousand people have been cured by beating Corona.
India ranks ninth in the world in active case. Maharashtra has the most active cases. India is the second most affected country in the world by number of corona infects. The recovery has been the highest in the world after America. India is number after death in America and Brazil.
Moderna's corona vaccine vaccine to be launched in US from Monday, second company gets approval after Pfizer
The condition of states affected by Corona: –>> On Sunday, 1091 people were found infected in the capital Delhi. 1275 people were recovered and 26 died. So far, 6 lakh 17 thousand 5 people have been infected. Of these, 5 lakh 96 thousand 580 people have been cured, while 10 thousand 277 patients have died. Right now 10 thousand 148 patients are under treatment.
See how many cases of corona in which state and how many patients died so far.
>> The speed of corona infection in Kerala is not being controlled. Every day 5-6 thousand cases are coming here. 5711 new cases were reported on Sunday. 4471 people recovered and 30 died. The figure of total infected has now reached 5 lakh 5 thousand 870. Among these, 61 thousand 620 patients are being treated, while 6 lakh 41 thousand 285 people have been cured. There have been 2817 deaths so far.
>> 1010 people were found infected in Gujarat on Sunday. 1190 people recovered and 7 died. So far, 2 lakh 35 thousand 299 people have been infected. In these, 11 thousand 840 patients are being treated, while 2 lakh 19 thousand 225 people have been cured. The number of people who lost their lives to infection has now increased to 4234.
>> 3811 new patients were found in Maharashtra within the last 24 hours. 2064 people recovered and 98 died. So far 18 lakh 96 thousand 518 people have been caught in the infection. Among these, 62 thousand 743 patients are being treated, while 17 lakh 83 thousand 905 people have been cured. The number of people who lost their lives to the infection has now risen to 48 thousand 746.
India reached second position in the matter of testing
India has now become the second largest country in the world in terms of corona testing. According to the Indian Council of Medical Research (ICMR), 16 million 20 lakh 98 thousand 329 people have been corona tested so far. Of these 9 lakh 134 people were tested on Sunday. In this case, China was the second largest till now. Here 16 crore people have been investigated. The maximum number of 23 million people has been screened in America.
How much is the death rate and recovery rate?
The death rate and active case rate in the country are being recorded continuously. The death rate of corona in the country is 1.45 percent, while the recovery rate is more than 95 percent. The active case is about 3 percent. Maharashtra, Karnataka, Andhra Pradesh, Tamil Nadu and Kerala have seen the maximum recovery. These five states account for 52 percent of total recovery. For the past 23 days, there are more recoveries from new cases of corona virus.
India is second in the world in case of corona infections.
How many cases of corona in the world
There have been 7 crore 66 lakh 20 thousand 137 cases of corona in the world. 16 lakh 91 thousand 772 people have died. The good thing is that 5 crore 37 lakh 47 thousand 151 people have been cured. After getting a new stanza of Corona in Britain, the government has announced 4-tier restrictions. People of London may be prohibited from moving to any other city.